The Amateur Movie Database was developed to learn more about the world of amateur cinema. It assembles information about amateur films, filmmakers and clubs to help:
Researchers find out more about amateur movies
Archivists to identify and contextualize amateur films
All interested parties to learn more about this alternative world of filmmaking
Films included in the database are winners of amateur movie contests or works that have been identified as significant by archives and historians.

Phase 1: Major North American amateur movie contests
Phase 2: Amateur films recognized as significant by archives and historians
National Film Preservation Foundation grants for preserving amateur films
National Film Registry
Northeast Historic Film list of titled amateur works
Chicago Film Archives list of titled amateur works
Little Movie Parties, annual screening of amateur films in New York City, 1929-1940
Canadian Film Awards, Amateur Category, ca. 1951-1971
BC (British Columbia) Archives list of amateur works
Texas Archive of the Moving Image list of amateur works
Human Studies Film Archive (Smithsonian Institution) list of amateur works
UCLA Film & Television Archive list of amateur works
Library and Archives Canada
Grand Rapids Amateur Film Library
Center for Home Movies
Yale Film Archives
Phase 3: International Amateur Cinema Between the Wars: 1918-1939
Phase three of the Amateur Movie Database seeks to enhance the understanding of transnational amateur film history. This period saw a widespread growth in amateur film production as both new technologies and the formation of amateur film organizations globally fostered the growth of international amateur film culture. This takes into consideration social and cultural changes happening globally, and the rise of authoritarian governments between the end of the First World War and the beginning of the Second World War.
Furthermore, this phase aims to enrich methodologies surrounding research, presentation, and preservation practices of amateur films. Phase three aims to raise public awareness and increase engagement with international amateur film culture through digital humanities projects, curated film exhibitions, and scholarly output.
This project is supported by a partnership development grant from the Social Sciences and Humanities Research Council of Canada and matching support from partner institutions.
Partner Organizations:
University of East Anglia, UK
University of Udine, Italy
Filmoteca de Catalunya, Spain
Ryerson University, Canada
Concordia University, Canada
University of Calgary, Canada
Contributors:
Project Director:
Charles Tepperman, University of Calgary
Partnership Project Co-investigators:
Masha Salazkina, Concordia University
Dimitrios Latsis, University of Alabama
Keith Johnston, University of East Anglia
Andrea Mariani, University of Udine
Project Collaborators:
Enrique Fibla-Guttierez, Elias Querejeta Zine Eskola
Dan Streible, New York University
Yvonne Zimmermann, University of Marburg
Clara Sanchez-Dehesa, Elias Querejeta Zine Eskola
Noriko Morisue, Nagoya University
Research Team:
Paul Frith, University of East Anglia
Simona Schneider, University of Udine
Shannon Gagnon, Ryerson University
Andrew Watts, University of Calgary
Sara Kaparos, University of Alabama
The database draws on materials from a variety of digitized, print, and archival sources, especially the Media History Digital Library and the Internet Archive.
The database is structured according to PBCore metadata standards.
Call for contributors: if you have information about a film in the database or would like to contribute to the project contact us at amdb@ucalgary.ca
---
Research team
Project Director:
Charles Tepperman
Department of Communication, Media and Film, University of Calgary
Collaborators:
Karan Sheldon, Northeast Historic Film
Dan Streible, New York University
Dwight Swanson, Centre for Home Movies
Nancy Watrous, Chicago Film Archives
Clara Sanchez-Dehesa, Elías Querejeta Zine Eskola
Enrique Fibla Gutiérrez, Elías Querejeta Zine Eskola
Martin L. Johnson, University of North Carolina, Chapel Hill
Contributors:
Dennis J. Duffy, BC Archives, Royal BC Museum [retired]
Molly Rose Steed, University of Utah J. Willard Marriott Library Special Collections
Database and web design:
Jack Brighton
Research and database construction:
Sheena Manabat, MA student, Communication and Media Studies, University of Calgary
Andrew Watts, BA student, Film Studies, University of Calgary
Lucas Anderson, BA student, Film Studies, University of Calgary
Berenice Cancino, MA student, Languages, Literatures and Culture, University of Calgary
Isabel Lara, PhD student, Spanish, University of Calgary
M. Mert Orsler, MA student, Communication and Media Studies, University of Calgary
Michael Martin-Cannon, PhD student, Communication and Media Studies, University of Calgary
We acknowledge the assistance of:
Jason Reid (Arts IT); John Brosz (Data Visualization lab)
Sponsored by:
Social Sciences and Humanities Research Council of Canada
With additional support from:
University of Calgary Faculty of Arts, Calgary Institute for the Humanities, Chicago Film Archives, Northeast Historic Film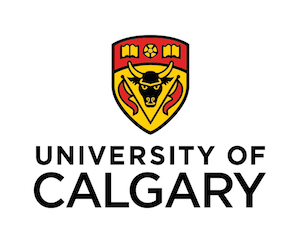 Project partners: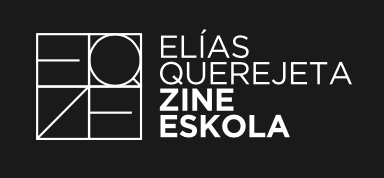 ---