---
---
Date produced: 1965
Filmmaker(s):
Description:
"Film documents autoworkers making cars. It features fast driving shots in downtown Toronto. The cast includes Robert Moutrie and Edna Jarrell as husband and wife and Neil Upshall as the salesman. American Motors (Canada) Limited and McDowell Motors Limited were thanked" Archives of Ontario.
---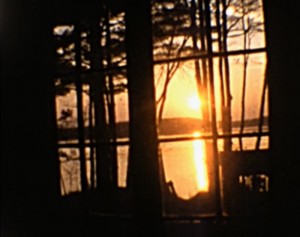 Date produced: 1955
Description:
Film treatment of the poem "When the Frost Is On the Punkin" by James Whitcomb Riley. Intertitles with text from the poem are interspersed among images that match the themes and content of the poem. The scenes include shots of harvest work, fall scenery, turkeys, and pumpkins.
---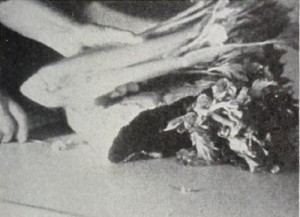 Date produced: 1942
Filmmaker(s):
Description:
"White Hearts, filmed by William R. Hutchinson, whose Blossom Forth the Fruit placed in Ten Best last year, presents further evidence of Mr. Hutchinson's understanding of the treatment necessary in handling progressive developments in nature when it is used for educational subjects. This story of celery raising begins with shots of farmers preparing the rich black soil and concludes with sequences showing the produce, packaged, ready for shipment. One of the difficulties overcome was the achievement of variety of value in the scenes showing the white celery stalks in contrast with extremely dark earth. Human interest is introduced by including intimate shots of the workers. Logical progression, interesting compositional effects and a genuine feeling for texture and tactile values make this a fine study picture." Movie Makers, Dec. 1942, 508.
---
Date produced: 1942
Filmmaker(s):
Description:
"Shows the process of gathering and using wool from the sheep to the mitten. The process includes shearing and spinning." Minnesota Historical Society.
---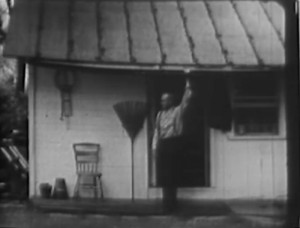 Date produced: 1941
Filmmaker(s):
Description:
"On college student work campers from the Hartwick Seminary and the farmers' cooperative movement in Cooperstown." National Archives.
---
Total Pages: 7