---
---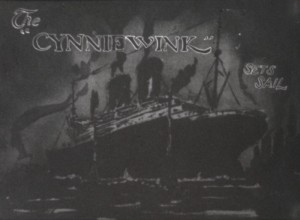 Date produced: 1929
Filmmaker(s):
Description:
Amateur film documenting the wedding of S. Winston Childs and Cynthia (Cheney) Childs. The film shows guests gathered in formal attire; eventually the bride and groom exchange vows, share the wedding cake, and depart from the ceremony.
---
Date produced: 1982
Filmmaker(s):
Description:
El filme muestra el proceso de realización de un anillo de bodas.

The film depicts the process of creating a wedding ring.
---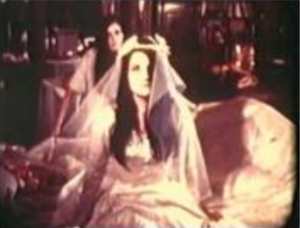 Date produced: 1971
Filmmaker(s):
Description:
"Celestinos filmó la cinta en una vieja casa de Chimalistac, al sur de la Ciudad de México. Según la historia en ella habitan dos hermanas que viven un encierro real y metafórico a causa de su sexualidad reprimida. Las primeras imágenes de la película muestran a una de ellas vestida de novia, mientras que otra lleva la cola del vestido. La escena da pie a un erotismo doloroso: una de ellas se acaricia para que la cámara muestre en close up sus lágrimas. Un flash back nos muestra la causa: el momento de su infancia en que una monja de visita en la casa le dio manotazos por haberle mostrado una imagen de una mujer desnuda que encontró por casualidad. El personaje busca liberación. (...) La otra hermana también busca salir de la casa (emblema del ámbito doméstico familiar), y encontrar su libertad sexual" (Vázquez Mantecón, 2012)

"Celestinos filmed the tape in an old house in Chimalistac, south of Mexico City. According to the story, the house is inhabited by two sisters that live in a real and metaphorical confinement because of their repressed sexuality. The first images of the film show one of them dressed as a bride, while the other carries the tail of the dress. The scene is followed by a painful erotism: one of the caresses herself to make the camera show her tears in close up. A flash back shows the cause: the moment of her childhood when a nun hits her hands because she showed her a picture of a naked woman that she found by chance. The character seeks liberation. (...) The other sister is also looking forward to leave the house (emblem of the familial domestic scope), and to find her sexual freedom" (Vázquez Mantecón, 2012)
---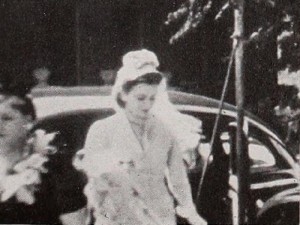 Date produced: 1943
Filmmaker(s):
Description:
"Although Made in Heaven, by Jesse Geisler, is a carefully planned and sequenced film of the preparations for a wedding and the wedding itself, it gives the effect of complete realism, tinctured with good humor and the joy of life. The preparations are gay, as the bride's friends help her to dress, producing "something old, something new, something borrowed and something blue" in the traditional way. The Jewish orthodox ceremony is handled with simple dignity and then, with the section presenting the wedding party, the film resumes its lighter treatment. Transitions from one sequence to another are excellently handled, and the scenes of the wedding party represent an outstanding accomplishment, for it is not easy to make good movies at such an occasion." Movie Makers, Dec. 1943, 478.
---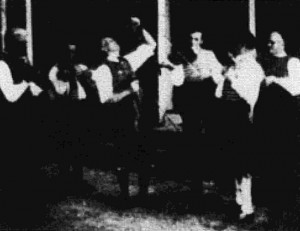 Date produced: 1971
Filmmaker(s):
Description:
"A Traditional Country Wedding in Aland by A. O. Olson a PSA member of San Francisco, Calif. Axel has recorded an all-but-disappeared ritual in this tiny island between Finland and Sweden. This 23-minute 16-mm film was awarded the PSA-MPD Gold Medal and the Documentary Film Award" PSA Journal, Nov. 1971, 42.
---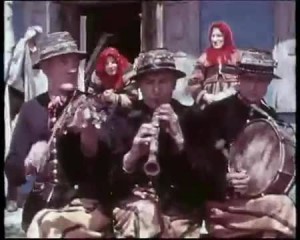 Date produced: 1938
Filmmaker(s):
Description:
The English language translation of the film is A Wedding in the Country.
---