---
---
Date produced: 1937
Filmmaker(s):
Description:
"A vacation to Cedar Breaks, Bryce, Zion, and Grand Canyon of the Colorado." American Cinematographer, June 1938, 257.
---
Date produced: 1934
Filmmaker(s):
Description:
"Made by F. D. Koehler, jr., ACL, The Mississauga Canoe Trip is a fine example of what the movie maker can accomplish on a hunting trip in capturing a picture that has both good photography and an interesting story presentation. The fact that a tripod was added to the duffel did not daunt this cinematic hunter, and the result is refreshingly rock steady pictures that leave nothing to be desired. Perfect exposure, for the most part, and some excellent lighting show that the maker had an eye for the essentials of good picture making. A knowledge of what makes a good screen picture is demonstrated in the many effective closeups throughout the film. An excellent job of amateur titling is another feature that places this film in a high category for vacation films." Movie Makers, Dec. 1934, 534.
---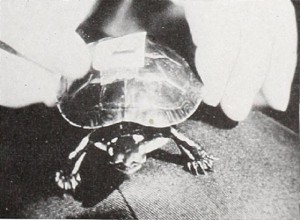 Date produced: 1944
Filmmaker(s):
Description:
"Frank E. Gunnell has used a novel continuity motif in Mohawk Pals that ties together what otherwise would be a rambling film story. Two boys are shown doing their "homework," and the final assignment is to write a composition on vacations. The film then pictures the summer adventures at Lake Mohawk of the two boys and a girl of similar age. From time to time, there are inserted shots of the boys writing, and sentences from their compositions are cleverly double exposed at the bottom of the frame, to serve as subtitles for the film. The cinematography is immaculate, and the youngsters appear without self consciousness in their various pursuits of fun on a summer vacation." Movie Makers, Dec. 1944, 496.
---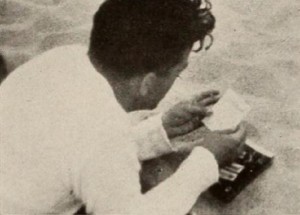 Date produced: 1945
Filmmaker(s):
Description:
"Take a man who wants to play golf and his wife who wishes to see the sights on a family vacation and you have the simple plot of Nantucket Turnabout. Richard Elms treats the idea with a freshness, however, that lifts it from the usual vacation film class. Through the mechanism of the wife's desire to visit historical places, some lovely views of Nantucket are logically inserted in the film, while the husband wearily tags after her as his prepayment for a chance to play golf. The eventual golf game ends with the wife, fresh after her sight seeing, winning easily, while the exhausted husband repeatedly drives to the rough, far into the final sunset." Movie Makers, Dec. 1945, 496.
---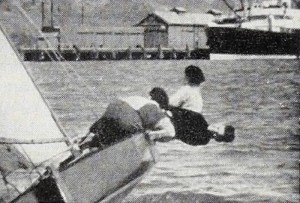 Date produced: 1951
Filmmaker(s):
Description:
"New Zealand's South Island is the one treated in this production, one of two which Ernest H. Scott made during a prolonged visit Down Under. The awe inspiring Southern Alps have been recorded here with expert camera work and pleasant composition, and the whole impressive terrain of this part of New Zealand is appealingly set forth. The musical scoring, while standard, is adequate to the purpose. The narration is capably written and professionally delivered. If a need for more closeups is felt occasionally, it should be remembered that the large land itself is the star in New Zealand Holiday." Movie Makers, Dec. 1951, 412.
---
Date produced: 1935
Filmmaker(s):
---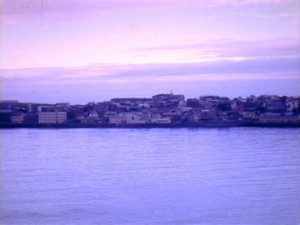 Date produced: 1962
Filmmaker(s):
Description:
"Sailing around Alaska." UC San Diego Library.
---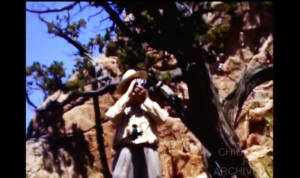 Date produced: 1962
Filmmaker(s):
Description:
"An amateur film made by and starring the husband and wife duo, John & Evelyn Kibar. After Mrs. Kibar asks Mr. Kibar to throw away his old collectables, or "junk," Mr. Kibar begins reflecting on past travels. Only later do we find out this travel sequence is actually just a dream." Chicago Film Archives
---
Date produced: 1930
Filmmaker(s):
---
Date produced: 1938
Filmmaker(s):
Description:
"Coastal people, places and scenery between Vancouver Island and the mainland. Includes footage of Indian villages, pictographs, birds and wildlife, logging operations, other vessels, etc." British Columbia Archives.
---
Total Pages: 7