---
---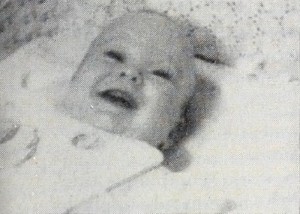 Date produced: 1951
Filmmaker(s):
Description:
"Louis Dishotsky and Arthur Rosenthal have put together in High Card Goes an entertaining variation on the travel record film. A definite story line replaces the usual slight continuity device. A pair of tickets for a Florida trip are won on a radio quiz show, but since both parents and two children cannot go, the mother and the father draw cards, high card winning. Wifey tops her mate's king with an ace and takes off for Florida, with the older child. The luckless husband is left to tend the baby and the house. While the acting is fine and the production is technically competent, the pictorial-dramatic pace is rather slow. Tighter editing is indicated." Movie Makers, Dec. 1951, 411-412.
---
Date produced: 1956
Filmmaker(s):
Description:
"Item is an audio-visual production of Dr. Willinsky's Hellenic cruise near Greece with his wife, Sadie. Production contains footage of the ancient ruins and other landmarks they visited, including sites in Mycenae, Pergamum, Athens, Troy and Gallipoli. In the form of a travelogue, music and Dr. Willinsky's commentary accompanies images for about the first 30 minutes. The remainder of the production is mute." Ontario Jewish Archives.
---
Date produced: 1934
Filmmaker(s):
Description:
"A record of a summer trip with humorous twists." American Cinematographer, Feb. 1936, 73.
---
Date produced: 1937
Filmmaker(s):
Description:
"'Hot Water,' by Earl Cochran, S.A.C., of Colorado Springs, is 375 feet of 8mm. Kodachrome. The subject covers with considerable thoroughness a visit to the geysers. The photographer, although he has been making motion pictures but a year and a half, shows plenty of promise for even more work out of the ordinary when he gets better acquainted with problems of exposure and color. That is not said in any manner of derogation of the work that took the nod for the present subject." American Cinematographer, Jan. 1939, 17.
---
Date produced: 1936
Filmmaker(s):
Description:
"An Interlude in Happy Isles, made by Dr. Delmer J. Frazier, is one of those comparatively rare vacation pictures that tell their story in detail, but only in that detail which will mean something to an audience that did not have the good fortune to take the same trip. We have no road signs nor guide maps (except for cinematic effect), we don't even know where "Happy Isles" may be. All we know is that the Frazier family has a delightful time there; that they plan their trips with care; that they love the woods and the wild life; and, finally, that their appreciation of it all thoroughly entitles them to an interlude of pleasure. This film is an excellent technical job — the interiors at the beginning of the picture are beautifully lighted, and follow shots of the squirrels in the woods are quite amazing. However, it is the continuity of this picture, with its well planned incidents, that gives it Honorable Mention." Movie Makers, Dec. 1936, 549.
---
Date produced: 1950
Filmmaker(s):
Description:
"Leo Caloia unlimbered his new Auricon sound camera to produce much of this picture and all of its sound track, but tighter editing as well as better direction would have greatly inproved the result. The continuity has to do with a couple, seen washing the supper dishes, discussing a proposed vacation, for which they have been putting money in a joint bank account. As they discuss the various places they would like to visit, there follow a number of scenes of each, then the camera cuts back to the discussion. The wife is summoned to the door by the mailman, receives a bill from a sporting goods store. She questions her husband about it and he confesses to having spent the proceeds of their bank account for a new set of golf clubs." American Cinematographer, May. 1951, 192.
---
Date produced: 1965
Filmmaker(s):
Description:
"Nancy tells and shows in a series of five flashbacks what impressed 12 year old Nancy most during her summer vacation. Many a family vacation film ends with the unpacking of the car and bringing in the suitcases. That is where this little vacation film begins. As Nancy unpacks her bag she looks at the things she has brought home and they remind her of her summer's events–boating, woodgathering and the removal of a splinter from grandfather's hand, the milkweed plants and the monarch caterpillar, swimming, a picnic, feeding the birds, and playing with other girls her own age. This is decidedly different from the ordinary travel film, and much of its charm comes from the voice of a young Nancy as she narrates the film. It won the MPD Travel Film Award" PSA Journal, Sept. 1965, 50-51.
---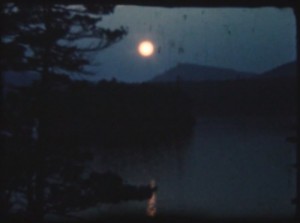 Date produced: 1942
Filmmaker(s):
Description:
"Land of My Dreams, Joseph J. Harley, ACL, will tell you, is a simple record of fun and friends. As such, it is an attractive piece of Kodachrome, colorful in its camera work, leisurely in its pace (400 feet, 8mm.) and frankly sentimental in its outlook. Lake Saranac and the Harley summer cottage comprise the land of Joe Harley 's dreams, although his myriad friends of ten years' standing play a large part in that Elysium. You see them throughout the film, going about their fishing and boating, picnics and swimming with an infectious zest and good humor. The record is climaxed with a detailed presentation of a grand communal party, at which each of the guests is required to put on some sort of skit or bit of entertainment." Movie Makers, June 1944, 246.

Note of warning: the "communal party" referenced in the description above includes a performance in blackface.
---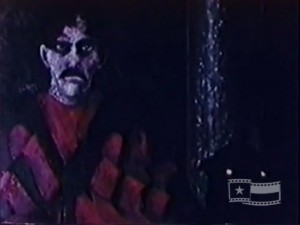 Date produced: 1966
Filmmaker(s):
Description:
"Manos: The Hands of Fate is a 1966 low-budget horror film written, directed, and produced by El Paso native Harold P. Warren, who also starred in the picture. In the film, a vacationing family gets lost while driving through the Texas desert. Stopping at a mysterious lodge for the night, the family finds themselves captives of a polygamous pagan cult. Shot in Warren's home town and cast locally, the film premiered at the Capri Theater in downtown El Paso on November 15, 1966, and received largely negative reviews. As Betty Pierce of the El Paso Herald-Post wrote, "A real high point came when the wife, Diane Rystad, was compelled to deliver the line, 'It's getting dark,' at the moment when the El Paso sunshine was glowing its brightest." Widely recognized as one of the worst films ever made, the movie nevertheless achieved cult status after its appearance on the television comedy series Mystery Science Theater 3000 in 1993" Texas Archive of the Moving Image.
---
Date produced: 1930
Filmmaker(s):
---
Total Pages: 7