---
---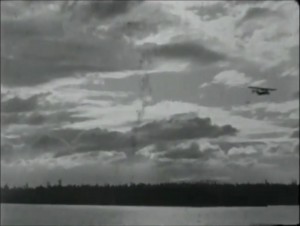 Date produced: 1933
Filmmaker(s):
Description:
"Members of the BC Mountaineering Club fly from Jericho Beach, Vancouver, in a Sikorsky S-38 amphibian (Canadian Airways, registration CF-ASO), and land on Garibaldi Lake. Most of the footage depicts the members climbing Mount Garibaldi and resting at the summit. Returning to the lake, they board the amphibian and fly back to Jericho Beach" British Columbia Archives.
---
Date produced: 1944
Filmmaker(s):
Description:
"Sept. 1944 - 489 miles by Bicycle over the Rockies." UCLA Film and Television Archive.
---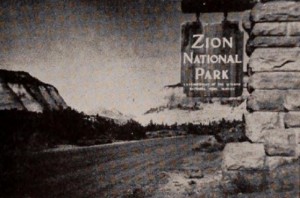 Date produced: 1946
Filmmaker(s):
Description:
"Mr. Midgley's production is a gay and picaresque saga of a 350 mile jaunt by bicycle along the highways of Bryce and Zion National Parks and Cedar Breaks National Monument. Distinguished camera work, pleasing compositions and imaginative treatment contribute to the film's success. Outstanding in the picture, however, are its crisp pace and lighthearted laughter at the cyclist's own wry adventures. Brightly executed titles and a restrained use of a fine "running gag" round out this altogether engaging travel study." Movie Makers, Jan. 1947, 49.
---
Date produced: 1967
Filmmaker(s):
Description:
"From Touchdown to Takeoff is a student made film showing the inspections and preparations a big airliner must undergo from the time it lands at an airport until it can take off again on the next flight" PSA Journal, Aug. 1967, 37.
---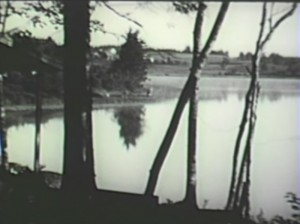 Date produced: 1932
Filmmaker(s):
Description:
"Film documenting a gathering of guides from all over Canada meeting at [Lake William], N.S. Shown are the many events and competitions in which the guides partake including canoe portage, fly casting, canoe tilting, log burling and canoe racing." Nova Scotia Archives.
---
Date produced: 1964
Filmmaker(s):
Description:
"This is a superb film about the Strategic Air Command and shows us how the SAC is constantly ready to strike and destroy an aggressor anywhere in the world. The purpose of the film, to quote directly from the sound track: "Is to show you the power of the hand (that controls the nuclear bomb release in modern jet bomber) and how it protects those who desire peace and freedom." Specifically, this is the story of the six men who man a B-52 all-jet bomber nicknamed "Ready 11", and how it would carry out an order to strike and obliterate an enemy target anywhere in the world. The B-52 can launch supersonic missiles that are accurate and deadly, and the launching scenes and those showing the missile following its course until it hits its target are as outstanding as any in the film. Most of the photography was taken around Mather Air Force Base near Sacramento, Calif. Dr. Franklin states he spent four years making the film, and it required two years of letter writing to get permission to ride in military plans as civilian to get the footage he wanted. He had to pass a physical examination, become familiar with oxygen equipment, and learn ejection procedures. Classified material presented a problem, also, and it required an additional year and a half to obtain Air Force approval of the footage used in the final film" PSA Journal, Sept. 1964, 50.
---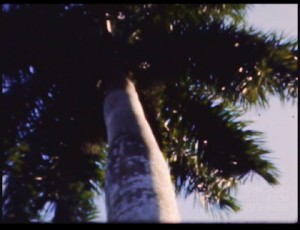 Date produced: 1946
Filmmaker(s):
Description:
"A short travelogue film of Havana, Cuba shot for the Metro Movie Club, a Chicago amateur film club." Chicago Film Archives.
---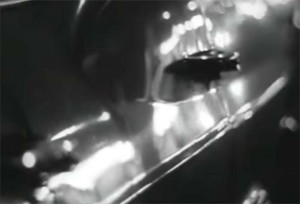 Date produced: 1965
Filmmaker(s):
Description:
"Herbie is an abstract pattern mostly of automobile headlights enough out of focus to cause the viewer to wonder what they are. The judges felt the maker of this film should be commended for synchronizing his sound track to the abstract movements, of the patterns made by the lights" PSA Journal, Aug. 1967, 37.
---
Date produced: 1930
Filmmaker(s):
Description:
"Amateur production. A man, Dent Harrison, falls asleep and dreams that the R-100 sails for North America from its base in England. Various long shots of the airship under way. After the mooring procedure is completed, S/L R.S. Booth, S/L E.L. Johnson, Capt. G.F. Meager and other members of the crew meet with the welcoming party led by Minister of National Defence, J.L. Ralston. G/C Stedman, G.J. Desbarats, Maj. Gen. McNaughton and officers of the U.S. Navy are also in attendance. Several civilians are also in the party. Harrison's "clone" visits with his "brother". Cut back to the airship and shots of repairs to damage sustained in a thunder storm over Trois-Rivières. Visitors climb into the airship in a high wind. The R-100 is shown leaving on its Canadian flight. View of the shadow of the ship on the ground and several shots from various distances, notably from Windrift, the summer home of the Harrisons at Lakeside, Québec. Aerials of Niagara Falls, Welland Canal, Toronto, a lake steamer, Kingston, Queen's University, Kingston Penitentiary, the Thousand Islands, with cuts inside the airship's gondola, with crew men silhouetted against bright windows. More aerial shots of Cornwall, the shadow of the R-100 on Montreal, Côte-St-Luc and Verdun. Various ground to air long shots and closer views of the R-100 in flight, of the airship moored to its mast at St-Hubert air base. Sequences on Dent Harrison talking to his "clone" as he edits his footage, projects it into the lens of the camera. The two have lunch and the clone departs. Shots of the R-100 leaving as seen fromn directly underneath. Cut back to Harrison waking up from his dream." (LAC description)
---
Date produced: 1951
Filmmaker(s):
Description:
"'Jeep Trails Through Utah' was produced by Stan Midgley with the use of a jeep rather than his faithful bicycle. He had to leave his bicycle at home, as the deep sands of Utah can only be traveled in a jeep. In his mechanical horse he criss-crossed one of the emptiest blanks on the American map. He leaves the traveled highways and goes back into the little known areas to find fantastically beautiful and unusual natural formations. He travels over sand-blown desert trails, up rocky mountain paths and through treacherous mountain gorges to produce a gem-like picture of Utah." La Canada Valley Sun, Sept. 9, 1971.
---
Total Pages: 4