---
---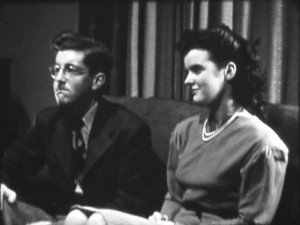 Date produced: 1946
Filmmaker(s):
Description:
At home in the evening, a sophisticated young woman entertains an awkward male friend of her brother. They make small talk and dance to records -- but the boy's social anxiety overwhelms him, and he disappears in a puff of her cigarette smoke. (D.J. Duffy)
---
Date produced: 1934
Filmmaker(s):
Description:
"Photographed against the variegated background of Japanese life In Southern California, "Nisei Parade" strives to follow the lives of three nisei youths and of a girl, the sister of one of them, who returns to California after attending school in Nippon. The two young men, Ikuo and Sueo Serisawa, have taken their camera and their script into every phase of Japanese life into America. The story is centered on Jiro, one of the three nisei who is employed in one of the many huge produce markets in Southern California, and who is torn between the choice of a career as a photographer necessitating years of study, and his love for Sumi, the girl. It is the story also of George and Shig, the other two youths. The roles are capably portrayed by Tadashi Kamayatsu, Alice Iserl, Peter Takahashi, and James Sujishi. Although taken on 16mm. stock, and although it is a silent, film utilizing Japanese and English titles, "Nisei Parade" won praise for its photographic excellence when shown before various American groups, including MGM." The New World Daily News, March 14, 1935, 1.

"J. R. Derisowa [sic] received honorable mention for his 2000-ft. picture, 'Nisei Parade'. As a general rule it is difficult to maintain interest through five reels of pictures." American Cinematographer, Feb. 1936, 73.
---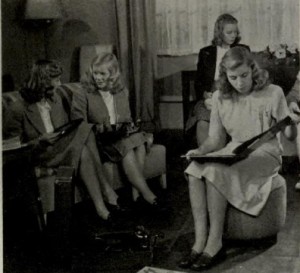 Date produced: 1946
Filmmaker(s):
Description:
"Sitting Right, a lively, attractive argument for good sitting posture, directs its message to the 'teen aged young ladies of America. Shrewdly, its producers — Grant, Flory and Williams — have brought complete authenticity to this possibly unpopular thesis by presenting it throughout in the playing of actual (and average ) high school girls. These same girls, adds John Flory, the director, even contributed many of the situation suggestions which are woven into the swiftly moving message of the film. The production is marked by fine lighting and camera work, heightened in their effect by a modern and refreshing treatment of the narrative track." Movie Makers, Dec. 1946, 490.
---
Date produced: 1931
Filmmaker(s):
Description:
"All of the players in this picture were boys in a summer camp who upon discovering that one of their members has a movie camera decide to make a motion picture. Like all youth they decide to imitate and based their story on Tarzan. The producers of this worked up a splendid bit of comedy, interjected a fine piece of melodrama with an Alger Jr. finish that rounded it out into a production that many of the judges felt would have been worthy of showing in any theatre. The acting, direction, story and handling as a whole was considered equal to many a professional comedy." American Cinematographer, Dec. 1932, 7.
---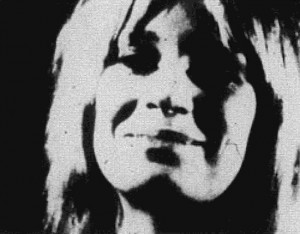 Date produced: 1971
Filmmaker(s):
Description:
"Film is a fictional story about a teenaged woman named Vanessa who returns to her Yorkville home to find that her parents are at a cocktail party and her sister is being babysat by someone who isn't what 'she' seems" Archives of Ontario.
---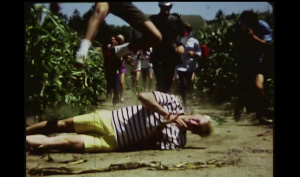 Date produced: 1971
Filmmaker(s):
Description:
"The film depicts a Boy Scout's walk through a rural setting. He's later joined by a group of children who follow him through meadows and corn fields." Chicago Film Archives
---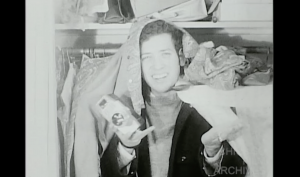 Date produced: 1970
Filmmaker(s):
Description:
"This collaborative student film follows a confused young man throughout his day, as he navigates various environments (church, neighborhood streets, parties, etc), never seeming to fit in. Beatles songs featured prominently throughout." Chicago Film Archives
---
Total Pages: 2