---
---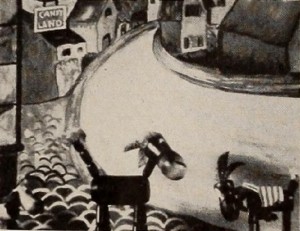 Date produced: 1947
Filmmaker(s):
Description:
"Using animated puppets and hand painted water color backgrounds, Charles H. Benjamin, in Fantasy in Toyland, takes a curious dog through the horrors usually reserved for white knights, to save a fabulous female canine in distress. The story is old but the treatment is new. The puppets were manipulated from below stage level and filmed frame by frame with a remotely controlled camera. The star of the piece meets cows, dragons and various beasts made of pine cones and other strange raw materials. The film ends on the accepted romantic note." Movie Makers, Dec. 1947, 536-537.
---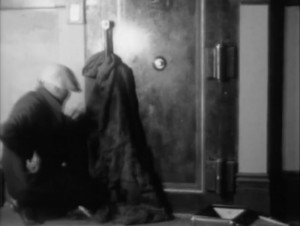 Date produced: 1930
Filmmaker(s):
Description:
"Mystery romance in which the police chief's daughter is courted by a crook." Library and Archives Canada.
---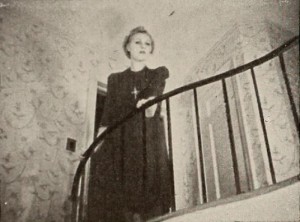 Date produced: 1940
Description:
"Boy meets girl and color meets a cine club in Footloose, the latest production of the Rockville Cinema Club; the result is an able and entertaining farce comedy. In moving from black and white to Kodachrome, the members of this veteran group have taken the hurdle in their stride. If anything, the chromatic medium may be said to have added sparkle and brilliance to their plot complications and to the angles, editing and cutting with which they interpret them. Definitely keyed to the Hollywood '"screwball" school of roughhouse comedy, Footloose opens with a dynamic and delightful introduction of the players and carries on to involve a boy and a girl, an artist, his model and assorted comedy and character actors, in random but romantic complications. The pace is fast, the color pleasing and the cutting crisp and well integrated with the action." Movie Makers, Dec. 1940, 602.
---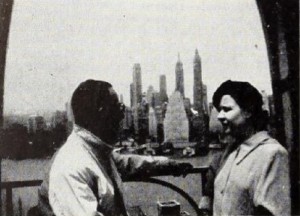 Date produced: 1950
Filmmaker(s):
Description:
"There have been in the past, and will be in the future, a number of fine amateur films portraying the great moment of marriage, the ecstatic happiness of the honeymoon. But these films have featured, by and large, the young in age those blythe favorites of the Gods of Love with whom no fervor can seem foolish, no endearment an awkward jest. Not so in From This Day Forward. The protagonists here are people of adult experience and mature mind. But though no longer young in years, they are superbly and inseparably young in spirit. This quality, as well as good taste and graciousness — which are overtones more often missing with the young — illumines each charming foot of From This Day Forward. Othon Goetz enhances this spirituality in every phase of his production. His impeccable camera work seems to glow — where another's would merely sparkle. His compositions are so inevitable as to seem effortless, while his editing adds pace to an already attractive picture." Movie Makers, Dec. 1951, 410.
---
Date produced: 1968
Filmmaker(s):
Description:
"Give Her My Love is a film in black-and-white made by a student of cinematography. It is a story of young love and the strange turn that young love can take. Jeff Blyth's handling of the story made the film a strong contender for the Scenario Award. A shy boy's life in an office and his second-hand love for a girl are well portrayed as a triangle develops and then becomes a zero" PSA Journal, Oct. 1968, 49.
---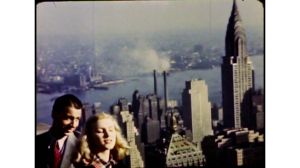 Date produced: 1949
Filmmaker(s):
Description:
"A blonde model and the sights of New York divide the honors in Othon Goetz's Her Heart's Desire, a pleasant story of the girl who came to the Big City to model and got married instead. Good city footage is quite rare; Mr. Goetz has succeeded in achieving some startling shots of New York's splendors as he follows the thin thread of his story. It is difficult to believe that this blonde would not have found a job — but she lends glamour to a film that otherwise might show considerable weakness." Movie Makers, Dec. 1949, 470.
---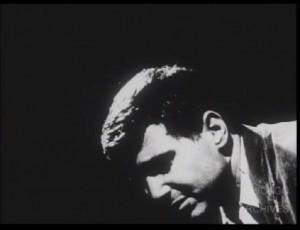 Date produced: 1966
Filmmaker(s):
Description:
"Traces the romantic relationship between a young man and woman (played by Klugman and Judy Harris) who meet in a downtown coffee shop; their nonstop dialogue fluctuates between playful psycho-babble and sincere attempts to relay their innermost feelings." Chicago Film Archives.
---
Date produced: 1933
Filmmaker(s):
Description:
"Amateur filmmaker Isaac Higginbotham's take of summer love" Center for Home Movies
---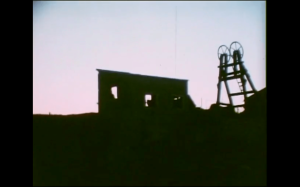 Date produced: 1971
Filmmaker(s):
Description:
Película argumental que cuenta la historia de la viuda de un minero, basada en un hecho real. Una mujer, evoca su pasado junto a su marido que se ve obligado a trabajar en la mina para sobrevivir.

Fiction film that tells the story of a miner's widow, based on true facts. a woman, evoques her past with her husband who was forced to work in a mine in order to survive.
---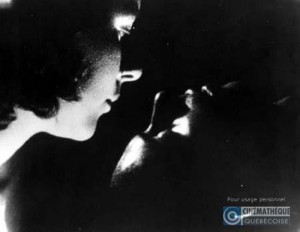 Date produced: 1949
Filmmaker(s):
Description:
"Distinctive for its superb blend of old and new visual techniques coupled with an unusual sound track, the film was unanimously selected as the winning entry [in the amateur category at the Canadian Film Awards in 1950]" (Topalovich, 10).
---
Total Pages: 4