---
---
Date produced: 1958
Filmmaker(s):
Description:
"Bill Messner has turned to religion and nature for his soul-searching film. His leading man, Sam, has a fine home, family and job and is too busy for extra activities such as church assignments. His personal relations suffer from his self imposed confinement. Something persuades Sam to make a retreat to a religious camp. There are the usual at camp activities, plus the opportunity for devotion and contemplation; the relation of ones soul; the atmosphere to reflect purpose and accomplishment. Introspection is the keystone of the picture and well done it is" PSA Journal, Nov. 1958, 48.
---
Date produced: 1964
Filmmaker(s):
Description:
"It's about This Carpenter starts out with a bearded fellow carrying a huge cross across town. He goes into the subway, through crowded streets, and passes little colored girl who asks "Are you Jesus?" Finally he installs the cross on the wall behind the chancel of a church. All the whilst he is ignored, even by the lone organist. Finally, on his return trip after his mission has been accomplished, he again passes the little colored girl and she says, "Good-bye Jesus" PSA Journal, Sept. 1964, 51.
---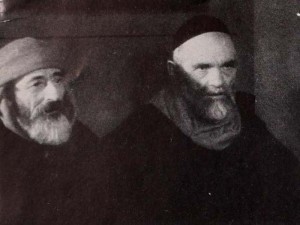 Date produced: 1932
Filmmaker(s):
Description:
"Lot, two reels 35mm., produced by Dr. James S. Watson, jr., ACL, and Melville Webber, may be said to be as much of an advance in motion picture technique over Fall of the House of Usher, their earlier production, as that film was an advance over standard professional cinematography. There are very few cinematographers in the world who have devoted the whole of their efforts to experimentation with the motion picture as an art medium and, in the opinion of Movie Makers' staff, there is none who has achieved the signal results of these two. Lot represents a complete innovation, not only in the treatment of the theme as a whole, but in the cinematic interpretation of the sequences. In it, the familiar tools of the advanced cinematographer, multiple exposure, trick printing, complicated lighting, symbolism, models and models in combination with life size sets are used to secure an entirely new and very beautiful cinematic representation of the Biblical story. In Lot these two amateurs have mastered the world of illusion of the motion picture but, in doing so, they have produced more than a mere novelty; they have founded a new cinematic art." Movie Makers, Dec. 1932, 538.

An avant-garde retelling of the biblical story of Lot and the destruction of Sodom (from the Book of Genesis, chapters 17-19), this film was controversial for its nudity and homoerotic overtones. (D.J. Duffy)
---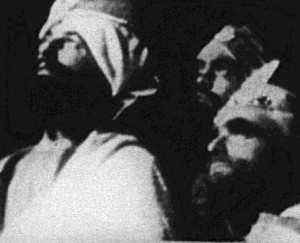 Date produced: 1954
Filmmaker(s):
Description:
"Everybody has religion of some kind, of some creed. But to try to portray it in motion pictures takes courage in any language your faith. In The Nativity, Sal Pizzo has picture the story of the birth of Christ with unerring good taste, complete reverence and warm beauty. In it he follows old Biblical paintings as a pattern, but he animates these tableaux in a natural manner. One might wish, in fact, that he had followed them even further and used lighting to suggest halos around Mother and Babe. The long-shot model of the town of Bethlehem is believable. The bearded faces of the innkeepers are believable and, a great achievement, the costumes of the opulent kings are believable. The acting is handled with admirable restraint, the story being carried by the words of familiar Christian carols of background music. Especially well-staged are the scenes of the shepherds around their fires and of the Magi as they present their gifts to the Child in the humble manger. Mr. Pizzo and his associates have planned and executed a picture on a subject that few if any would dare to attempt. They are to be congratulated on their tender and moving triumph" PSA Journal, Jan. 1955, 50.
---
Date produced: 1965
Filmmaker(s):
Description:
"Persecution is a 40 minutes 8mm film produced by three teen agers of 12, 13, and 14, and depicts the story of a priest during a persecution, his life and death, and the subsequent destruction of the persecutors. Though lacking in expert camera work, the film was nevertheless serious in its approach and amazing in its construction for such a lengthy endeavor. It is for these reasons, and also to encourage more serious film work by young amateurs, that the judges awarded this film a special citation that reads, "For Outstanding Film Production by a Youth Group" PSA Journal, Sept. 1965, 51.
---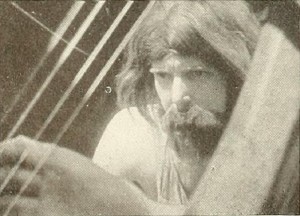 Date produced: 1941
Filmmaker(s):
Description:
"C. Manley DeBevoise continues, in That All the Earth May Know, the development of his special field of the exposition of Bible stories in film. Here is the tale of the tortured Saul, the worried Samuel and the God sent David — musician and warrior. Since the film is made by a Sunday School class, it is prefaced by a statement from the class's teacher that a "success story" of long ago will be presented. The actor who portrays Samuel achieves real dignity and importance: others are sufficiently convincing with very hard assignments. Costumes and sets are contrived excellently, and a Long Island, N. Y., locale does not seem to be out of place in the film. Mr. DeBevoise solved one problem by purely cinematic methods. He showed the combat of the Jews and the Philistines, but the Sunday School class did not run to an army. With six or seven couples in actual hand to hand fighting, these become an apparent host by multiple exposure. Mr. DeBevoise improves each year in direction, cinematography and in the greater sincerity of his actors' work." Movie Makers, Dec. 1941, 566.
---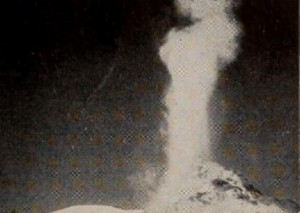 Date produced: 1945
Filmmaker(s):
Description:
"With While the Earth Remaineth, Hiram Percy Maxim Memorial Award winner for 1945, Frank E. Gunnell crowns a long and distinguished career in the history of personal motion pictures. Beginning ten years ago with Adirondack Adventure, a Ten Best winner on 400 feet of black and white film, this career now embraces no less than ten award winners in nearly every category of amateur movies. Mr. Gunnell's chef d'oeuvre is a stirring and splendid climax to these efforts. The film is based upon the twenty second verse of the eighth chapter of Genesis, wherein the Lord pledges that He shall never again smite the earth, as He had done in the recent Deluge: For while the earth remaineth, seedtime and harvest, and cold and heal, and summer and ivinter, and day and night. shall not cease. Beginning with this great and noble theme, Mr. Gunnell doubles back in his production to show the creation of this Earth which the Lord has blessed. Here, used interpretively rather than for itself alone, Mr. Gunnell's superb craftsmanship with the camera rises to new heights of power and dignity. His sequences suggesting the formation of the cosmos and the first coming of light to the new planet are among the most stirring and purely creative passages in the history of amateur movies. His use of already existing scenes — a geyser or boiling springs of mud — to suggest the primordial genesis are imaginative editing at its highest plane. Flowers, fruits and the fowls of the air take on new beauty in Mr. Gunnell's moving testament to God's handiwork. As befits such a splendid theme, While the Earth Remaineth is scored with music of great stature. Presented with the picture are passages from Beethoven's Pastoral Symphony; the Symphony in D Minor, by Cesar Franck; Robert Schumann's Third Symphony; Harold in Italy, by Berlioz; the Deems Taylor suite, Through the Looking Glass; Omphale's Spinning Wheel, by Saint-Saens. and the Symphony in D Major, by Haydn." Movie Makers, Dec. 1945, 477, 494.
---
Total Pages: 2