---
---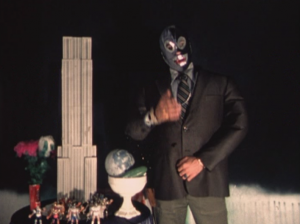 Date produced: 1978
Filmmaker(s):
Description:
"Siete cortometrajes de Maris Bustamante y Rubén Valencia, integrantes del No Grupo, que indican el acercamiento de artistas plásticos al formato súper 8. Los trabajos del No-Grupo tendieron a hacer una reflexión a la vez lúdica y crítica sobre la naturaleza del arte" Superocheros.

"Seven short films made by Maris Bustamante and Rubén Valencia, members of the No Group, that indicate the interest of artists in the plastic arts to use the super 8 format. The works of the No Group were usually a playful and critical reflexion on the nature of art" Superocheros.
---
Date produced: 1960
Filmmaker(s):
Description:
"Edited film by Floyd Henry Wells, a retired salesman and a member of the Wally Byam Caravan Club of Airstream trailers, chronicling travels through Tahiti, Fiji and Samoa including scenic views, dance and martial arts displays, cruise ship Mariposa, shipboard activities, underwater photography, collecting sponge or coral, lagoon, market, harbor scenes, outriggers and urban scenes," Human Studies Film Archives, Smithsonian Museum.
---
Date produced: 1968
Filmmaker(s):
---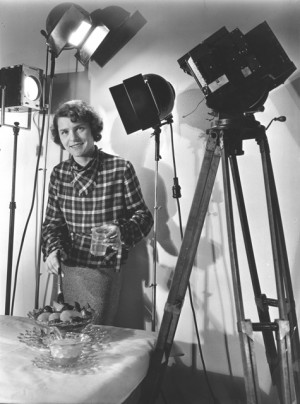 Date produced: 1936
Filmmaker(s):
Description:
"We Are All Artists, traces our experience of the aesthetic in the everyday; it begins by considering the related categories of beauty, art, and craftwork before moving on to suggest some of the many ways that modern art and design have made our world more beautiful. Offering a broad definition of art as any "skillful or purposeful endeavor," the film suggests that we are all artists to the extent that we exercise aesthetic judgement through a range of quotidian activities. The film presents a montage sequence showing a woman cleaning, men painting a wall, a letter being typed, and activities in gardening and pottery and then concludes by proposing that even "exercising the powers of selection" —as in purchasing a hat—makes use of some attributes of the artist" (Tepperman, 237-238).
---
Total Pages: 2