---
---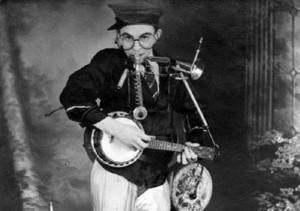 Date produced: 1985
Filmmaker(s):
Description:
"Subtitled 'A Journey Through the Scrapbook and the Memories of Sid Laverents,' Saga is an oddball epic of amateur filmmaking — an oral history of one man's 20th century illustrated with family photos, various drawings and clippings and 16mm footage. Laverents recounts his past as if enthusiastically telling a tall tale to a child: Digressions and exaggerations pile on until they accrue into moments of acutely honest reflection on personal relations and historical events." LA Weekly.
---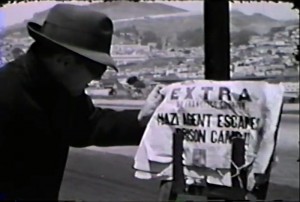 Date produced: 1943
Filmmaker(s):
Description:
A group of children who film newsreels attempt to track down an escaped Nazi agent in their community.
---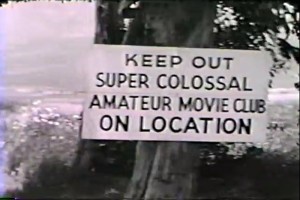 Date produced: 1939
Filmmaker(s):
Description:
Comedic short film about an amateur movie club called Super Colossal Pictures.
---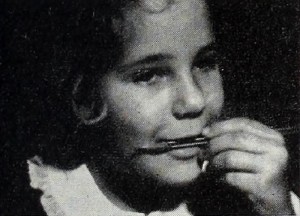 Date produced: 1951
Filmmaker(s):
Description:
"Take a dozen or more normally exuberant youngsters in the second grade of school, mix them amid a day-long session of changing classes, and flavor with the excitement of making a movie — this was the recipe which Herbert F. Sturdy set himself to follow in cooking up Sweeter by the Dozen. He has been remarkably and quite charmingly successful. That the school was West Lake, in the svelte suburbs of Hollywood, and that the pupils were the progeny of "name" figures in the film colony, may have had, perhaps, something to do with it. But kids will be kids — whether in Glendale or Grand Rapids. By some alchemy of the camera, Mr. Sturdy has indeed made them sweeter by the dozen." Movie Makers, Dec. 1951, 412.
---
Date produced: 1931
Filmmaker(s):
Description:
"All of the players in this picture were boys in a summer camp who upon discovering that one of their members has a movie camera decide to make a motion picture. Like all youth they decide to imitate and based their story on Tarzan. The producers of this worked up a splendid bit of comedy, interjected a fine piece of melodrama with an Alger Jr. finish that rounded it out into a production that many of the judges felt would have been worthy of showing in any theatre. The acting, direction, story and handling as a whole was considered equal to many a professional comedy." American Cinematographer, Dec. 1932, 7.
---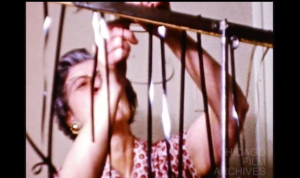 Date produced: 1958
Filmmaker(s):
Description:
"An amateur film made by and starring the husband and wife duo, John & Evelyn Kibar. The Kibars are on a search for a hobby, and decide upon filmmaking. A domestic mishap by Mrs. Kibar results in their film being edited incorrectly. Title cards displaying dialogue are dispersed throughout the film." Chicago Film Archives
---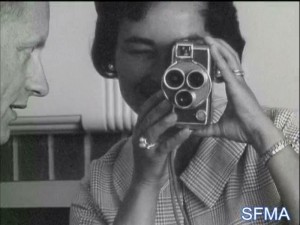 Date produced: 1960
Filmmaker(s):
Description:
"Welcome San Francisco Movie Makers opens with a montage of classic San Francisco sights, setting the backdrop for the first meeting of the San Francisco Movie Makers Club. After an introduction of the club's members and its activities, filmmaker Dr. Frank S. Zach, along with his wife Helga, proceeds to demonstrate the proper use of 8mm and 16mm cameras and film sound recording techniques. Shot, scripted, edited, hand titled and over dubbed with music by Dr. Zach, this film seeks to encourage, teach, and recruit image makers." centerforhomemovies.org
---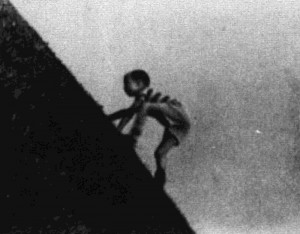 Date produced: 1956
Filmmaker(s):
Description:
"Does a fine job of demonstrating special effects and tricks, the cameras which can and cannot do them, how they are done and used. Very educational for any prospective filmer." PSA Journal, Nov. 1956, 45.
---
Total Pages: 5