---
---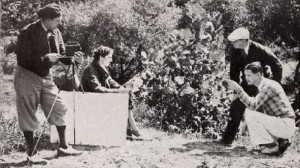 Date produced: 1934
Filmmaker(s):
Description:
"Hooked, an 8mm. comedy by the Grand Rapids Movie Makers, was intended as a straight drama of the trout streams. It has ended, however, as a delightful farce of a movie club trying desperately to complete such a picture — and is probably the better because of this mid production metamorphosis. For, although the first and original section of the picture is wholly charming and well photographed, it is in the latter section that the film picks up spirit, sparkle and definite dramatic power. It is in this part that the producers have conceived and executed a number of cinematic coups, climaxing them with a stunning multiple exposure sequence probably never before equalled or even approached in this medium. Walter Mills, ACL, L. Thorny, ACL, M. P. Gamber and Wendell Patton, of the Grand Rapids club, continue and enhance, with this film, their rightful reputation as most able advocates of 8mm." Movie Makers, Dec. 1934. 534.
---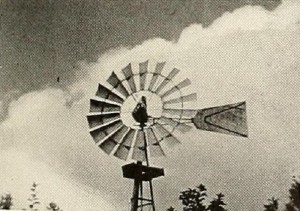 Date produced: 1940
Filmmaker(s):
Description:
"Simplicity and directness mark How to Use Filters, made by Kenneth F. Space for the Harmon Foundation. A teaching film must be free from overburdening theory. Mr. Space knows when to forget the deep dark secrets of theory and when to speak out about the actual, practical facts. His film was well filmed, and the subject matter was chosen to present the case clearly and in an interesting fashion. The user of a movie camera will learn more about filters from seeing this film than he can gain from reading many pages on the subject. It tells just what to expect from various filters and stresses the results obtained from their use more than it does the reasons why they work. Mr. Space's movie is one of the few educational films which are simple enough to be effective." Movie Makers, Dec. 1940, 604.
---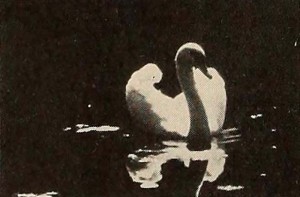 Date produced: 1938
Filmmaker(s):
Description:
"A milestone in the pedagogy of personal movie making, How to Use Your Camera, produced by the Harmon Foundation and photographed by Kenneth F. Space of that organization's staff, is a simple and straightforward exposition of the fundamentals of camera operation. This picture, reel one in a forthcoming series of releases to be entitled You Can Make Good Movies, is marked by attractive and technically superior photography. The remarkable restraint exercised in planning and directing the picture is its outstanding virtue because, although the principles of camera manipulation covered are elementary and brief, they are crystal clear. It would have been easy to have covered too much ground in a one reel film of a technical procedure, and, in restricting the scope of the picture, the producer showed astonishing understanding of both the movie medium and of the technique of teaching movie making. The photography is beautiful, the sequencing and editing exquisite gems, in themselves examples of good technique, and the titling is excellent. Movie Makers will be impatient to see the companion reels in the series, and the Harmon Foundation deserves acclaim for its pioneering work." Movie Makers, Dec. 1938, 618.
---
Date produced: 1969
Description:
"Just the Ticket is an 8mm entry from England by the Altrinecham Cine Club. This film will particularly appeal to the average film maker, for it deals with one of the devious ways of obtaining additional filming equipment without too much static from the little wife. A good trick if you can get away with it. But then, you may have to face the consequences as the film reveals. It's in color, all 17 minutes of it, and is especially recommended for wives of movie makers. Winner of the Best Club Film Award," PSA Journal, Mar. 1970, 43.
---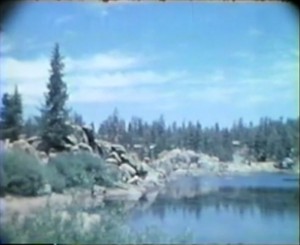 Date produced: 1986
Filmmaker(s):
Description:
"An edited home movie by Arthur H. Smith of Smith's later years, living with his wife Blanche in Big Bear Lake, California, including a description of his filmmaking process." Archive.org
---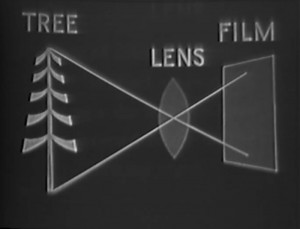 Date produced: 1940
Filmmaker(s):
Description:
"On use of camera lenses to produce desired photographic effect. Demonstrates functions of different lenses." National Archives.
---
Date produced: 1932
Filmmaker(s):
---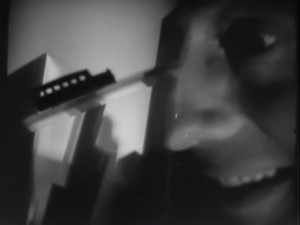 Date produced: 1927
Filmmaker(s):
Description:
"Robert Florey and Slavko Vorkapich created one of the most creative (particularly in light of its reputed $97 budget) and bleakest of the early avant-garde films. Photographed by Gregg Toland, who would become best known for his work on "Citizen Kane," the film is the time-worn tale of a movie extra (Jules Raucort) marginalized by one casting director after another until he's seen only as a number symbolically appearing on his forehead. The ultra simplistic sets and props, made of toys and cardboard buildings projected like shadows, help to create intricate German Expressionistic cityscapes reminiscent at times of "Metropolis." " National Film Registry.
---
Date produced: 1995
Filmmaker(s):
Description:
Documentary film chronicling the background and production of Dinosaur Dream (1995), which Sid Laverents made in his late-80s with assistance from his wife, Charlotte.
---
Date produced: 1936
Filmmaker(s):
---
Total Pages: 5