---
---
Date produced: 1969
Filmmaker(s):
Description:
"The Ages of Manby Dr. Wallace Shaw, a consistent winner, of Jamaica, N.Y. In 26 minutes of color, make-up and fine filming technique we see the phases of a man's life unfold...and fold. Being a doctor, Wally had access to some unusual location shots that "hook" you right from the start and carry you to a very revealing ending. The film gives food for thought with its philosophy and its unusual approach," PSA Journal, Mar. 1970, 43.
---
Date produced: 1927
Filmmaker(s):
Description:
"This proved to be an unusual serio-comedy, telling of a restless young husband and how he was cured. It was very well acted by Alfred Fontana as the husband, Margaret Ervin as the vamp, Anne Howe, and Beatrice Traendly as the wife. The directon of Russell T. Ervin Jr. was remarkably good, revealing an unusual facility for telling a story concisely and quickly. Then too, he understood how to cover any histrionic imperfections of his cast. 'And How!' is a suprisingly neat amateur film" Photoplay, June. 1928, 66
---
Date produced: 1971
Filmmaker(s):
Description:
"An anti-war film which portrays the effect of war on its participants by presenting a dramatization in which a Vietnam veteran attempts to assassinate the President" via WorldCat.
---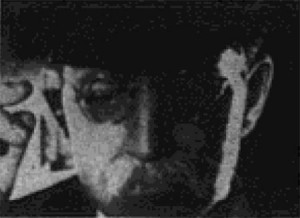 Date produced: 1967
Description:
"In Backfire we find an elderly gentleman intent on planting a bomb which, if it goes off as planned, will make his future a bit more easy to take, but from the title of the picture you may assume things don't go quite according to plan. The old fellow does a fine job of acting, and he is capable of holding the viewer's attention" PSA Journal, Aug. 1967, 36.
---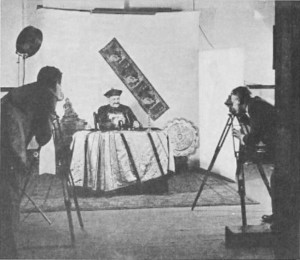 Date produced: 1930
Filmmaker(s):
Description:
Promotes the all-round activities of YMCA work and their relationship to character-building. Kenyon, a one-time YMCA athlete, has "fallen into evil companionship" and become addicted to cocaine. Under the control of Chinese underworld kingpin Chang Yat, he aids in the kidnapping of a white girl. Afterwards, he discovers his old "Y" pin and recalls the role of YMCA athletics in shaping his character. Seized with remorse, he overpowers Chang Yat and helps the girl escape. Later, Kenyon returns to the YMCA. (D.J. Duffy, condensed from "Y.M.C.A. Cinema Club Produces Smart Film," Toronto Daily Star, May 31, 1930, p. 30.)
Film was sponsored or co-produced by the Central Y.M.C.A. of Toronto, and written by the club's secretary, H.G. McKinley.
---
Date produced: 1951
Filmmaker(s):
Description:
"Al Londema's 'The Black Satchel,' is a pretentious photoplaylet in 8mm color, showing good camera work and direction." American Cinematographer, May. 1952, 224.
---
Date produced: 1940
Filmmaker(s):
Description:
"A tale of a misguided farm boy who gets into trouble trying to get his girl in the big city." Minnesota Historical Society.
---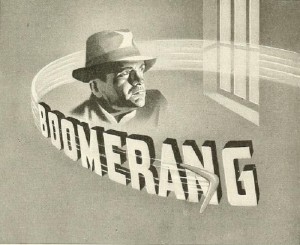 Date produced: 1940
Filmmaker(s):
Description:
"Boomerang is a simple, direct and hard hitting drama with a moral. Caught in lean times, a young man is laid off from his factory job. Lusting blindly for revenge, he kidnaps his boss's little daughter and sets off down the long, lonely road of the hunted fugitive. Days stretch into weeks, but still he eludes capture, as his patient little prisoner slowly melts his resentment with kindness and childish trust. At last, won over by the warmth of her love, he goes recklessly forth to get a doll that she wanted, only to meet death in a blaze of gunfire. The boomerang of revenge has come full circle. In this rather specialized drama, Chester Glassley has done a good job with a difficult story. The buildup is slow but relentless. The long series of outdoor hideouts is convincingly haunted with fear and menace, and the movie maker has done much to enhance their mood with an adroit use of his camera. Perhaps most outstanding, however, is the genuine portrayal of the little girl." Movie Makers, Dec. 1940, 602.
---
Date produced: 1966
Filmmaker(s):
Description:
"Boomerang is an excellent example of 8mm filming at its best. The plot of this story film concerns a valuable necklace given to a married woman by her secret lover, and how she tries to get her husband to "find" it after she has tried to plant it in a most unusual manner" PSA Journal, Sept. 1966, 34.
---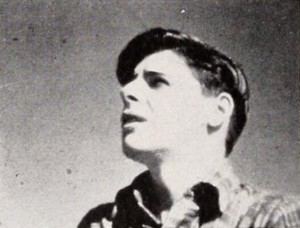 Date produced: 1944
Filmmaker(s):
Description:
"Warren S. Doremus has evinced fresh imagination in The Call of the Lonely Wood, a dramatic story of a venture into the unknown by a young man who has only a sketchy map to guide him. He fails of his goal on the first attempt, but he sets out once more after recovery from exposure and exhaustion. The hurdles he overcomes and the excitement of his discovery of each of the three triangles that serve as clews are convincingly pictured and supplemented by a well written narrative that is dramatically presented. Interesting dissolve effects support the mysterious quality of the film's theme, and suspense is maintained by excellent cutting and editing. A well rounded musical score was arranged by Arthur Brown, and Robert Carabell played the main role with competence." Movie Makers, Dec. 1944, 494-495.
---
Total Pages: 8