---
---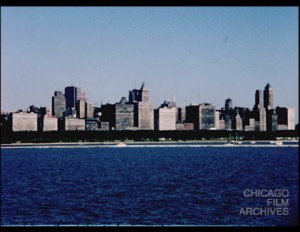 Date produced: 1983
Filmmaker(s):
Description:
"This film is 'a love letter to the city' from Chicago native and filmmaker Warren E. Thompson. It is a continuing effort to record some of the events, characteristics, problems and glories of Chicago. Footage includes architecture, sculpture, housing, Lake Michigan, Chinatown, parades, Maxwell Street Market, and the people of Chicago. Thompson captures life and culture from the most affluent to the poverty stricken." Chicago Film Archives.
---
Date produced: 1952
Filmmaker(s):
Description:
A Camper and His Canoe was filmed at Camp Kawagama, the youth summer camp ran by the filmmaker and his wife.
---
Date produced: 1952
Filmmaker(s):
Description:
"Film about canoeing, featuring members of the Charles Devenish Woodley family." Library and Archives Canada.
---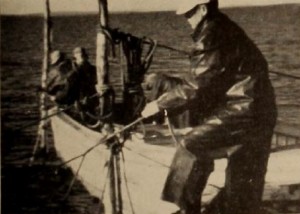 Date produced: 1949
Filmmaker(s):
Description:
"The Nordic sons who fish the icy waters of Lake Superior are the heroes of this story of Minnesota's northland. William C. Kuhl, in recording their struggles against nature for their daily livelihood, focuses attention on a single incident of one day's catch. The suspense element is effectively built up, the climax followed by quietly declining action to the end title. The camera technique is uniformly excellent. A less personal viewpoint in the narrative and a stronger musical scoring would have improved the overall quality of the presentation." Movie Makers, Dec. 1949, 469.
---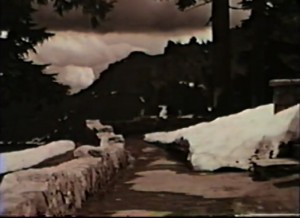 Date produced: 1936
Filmmaker(s):
---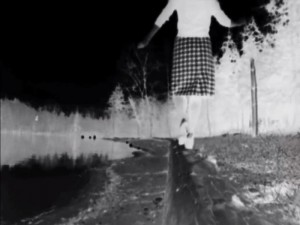 Date produced: 1960
Filmmaker(s):
Description:
"Loosely scripted film in which people at play in a park are interrupted by an authority figure who prevents them from enjoying themselves. The actors include many friend of the filmmakers, such as artists Michael Morris, Robert DiCastro and Sally Gregson. Images on negative stock are incorporated into the film" (Duffy, 94).
---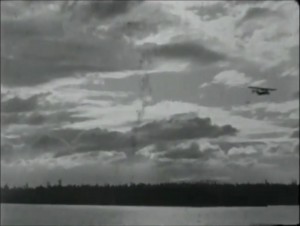 Date produced: 1933
Filmmaker(s):
Description:
"Members of the BC Mountaineering Club fly from Jericho Beach, Vancouver, in a Sikorsky S-38 amphibian (Canadian Airways, registration CF-ASO), and land on Garibaldi Lake. Most of the footage depicts the members climbing Mount Garibaldi and resting at the summit. Returning to the lake, they board the amphibian and fly back to Jericho Beach" British Columbia Archives.
---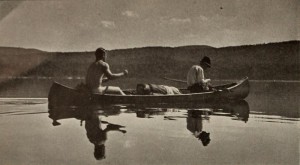 Date produced: 1936
Filmmaker(s):
Description:
"The refreshing story of a voyage by river into the Canadian wilds, presented by F. R. Crawley in Glimpses of a Canoe Trip, is really deserving of a less modest introduction than that implied by the word, "glimpses." Here, within one reel, is as comprehensive a movie tale of a trip by canoe as one could desire. The entertaining continuity, based on the natural sequence of events, is not loaded with unimportant detail; instead, footage is conserved for the more interesting episodes involved in paddling and portages. These are given a well rounded treatment that has genuine entertainment value coupled with a freshness of approach born of the enthusiasm of the maker. This sort of thing communicates itself to the audience, especially when photography, editing and titling are as well handled as they are here." Movie Makers, Dec. 1937, 629.
---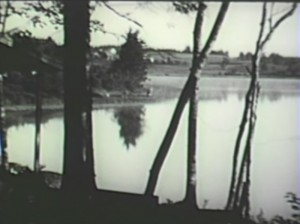 Date produced: 1932
Filmmaker(s):
Description:
"Film documenting a gathering of guides from all over Canada meeting at [Lake William], N.S. Shown are the many events and competitions in which the guides partake including canoe portage, fly casting, canoe tilting, log burling and canoe racing." Nova Scotia Archives.
---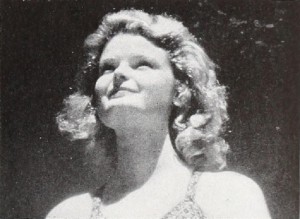 Date produced: 1941
Filmmaker(s):
Description:
"To the production of Hail, British Columbia!, Leo J. Heffernan brought the filming talent and the fertile imagination that have marked his previous pictures. But, in this film, he has surpassed himself. He has produced a travelog, a scenic film or a record of British Columbia that covers all the diverse high lights of that province, but which still has unity. He has made a movie that is technically superior to the best theatrical travelogs, and certainly more entertaining. Mr. Heffernan has two great gifts — the capacity to improvise sequences during his travels and the ability to invent amusing and apparently natural episodes that fit the theme of his picture. This latter gift is a dual one, for it includes the ability to direct actors — people whom Mr. Heffernan meets here and there and persuades to "take a part" in his movie. The continuity of Hail, British Columbia! is ingenious and suavely followed. A girl gets off a Canadian train at a way station, where she finds a "Mountie." To him, she puts the problem, "What should I see in British Columbia?" The Mountie is somewhat taken aback, but he gradually recalls things to tell a tourist, and the picture unfolds his story. Heffernan like, there is a surprise twist at the end, which we shall not spoil by telling. Discussion of Hail, British Columbia! would be incomplete without at least a mention of the magnificent logging sequence, the clever camera work in presenting a story of a bicycle ride, the beautiful scenic shots and Canada's blondes! This picture has everything!" Movie Makers, Dec. 1941, 541.
---
Total Pages: 6