---
---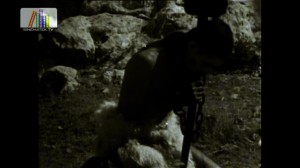 Date produced: 1969
Filmmaker(s):
Description:
"Ruhi Su ve Rahmi Saltuk türküleri eşliğinde yoksulluk ve emek sömürüsünü ve mücadeleyi, direnişi farklı, ilginç bir kurgu ile anlatmış. 13 dakikalık 1969 yılı koşullarını düşünerek izlemek gerekiyor." Sinematek.tv: http://sinematek.tv/kordugum-1969-2/ (15 Oct 2019).
"Accompanied by Ruhi Su and Rahmi Saltuk's folk songs, the film tells the story of poverty, struggle, and resistance in a different way, with an interesting montage. This 13-minute-long film requires audiences to acknowledge the contexts of the year 1969 in viewing." Sinematek.tv: http://sinematek.tv/kordugum-1969-2/ (15 Oct 2019).
---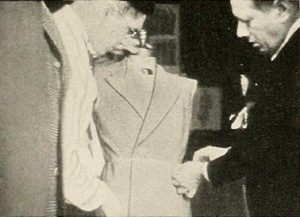 Date produced: 1941
Filmmaker(s):
Description:
"Kendall T. Greenwood has told an interesting and uniformly attractive story of one of America's great integrated industries in Let Your Body Breathe. From the original Goodall Company plant in Sanford, Maine, to the elaborate retailing methods of the present day, the film presents a clear cut picture of Palm Beach cloth and its part in the modern pattern of warm weather living. Designed primarily for use within the trade, Let Your Body Breathe shows the retailer all the important points in the manufacture of this fabric, its tailoring by the parent company into suits and sportswear and the continued control over the product, even to such details as proper laundering or cleaning. Mr. Greenwood's camera work is crisp, his editing incisive, while the narrative contributes judiciously to an able industrial record." Movie Makers, Dec. 1941, 568.
---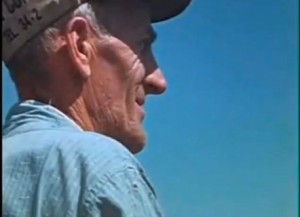 Date produced: 1942
Filmmaker(s):
Description:
"Documentary about the process of digging for worms during low tide, washing and packaging them in rockweed, and shipping them by rail and truck. The film uses intertitles and shows the tools used for worming as well as snow scenes of the Maine Bait Company among other businesses." oldfilm.org
---
Date produced: 1933
Filmmaker(s):
Description:
"To make clear the entire course of sanitary milk production, from pasture to home table, the State of Illinois Department of Public Health, in Springfield, Ill., is using a two reel, 16mm. film entitled Milk, Its Production and Pasteurization. Produced by Dr. A. C. Baxter, ACL, assistant director of public health, the film presents in interesting and informative sequences the modern technique of dairy farming and the relation of the department to it." Movie Makers, June 1934, 262.
---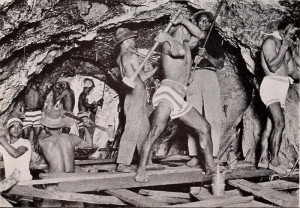 Date produced: 1933
Filmmaker(s):
Description:
"An outstanding example of industrial record filming is Mining Chrome Ore in New Caledonia, by Enoch Perkins, ACL. Probably no amateur film ever was made under more unfavorable conditions and with as little opportunity to secure special equipment to meet them. Yet the photographic quality of this film is very high and it stands as a tribute to Mr. Perkins's ability to overcome obstacles. A large part of the picture was made in a mine where the atmosphere was so charged with moisture that it was necessary to stop and wipe the lens dry every few minutes. Although lighting was a tremendous task and often cables over a thousand feet long were required, the mine scenes are accurately exposed and well photographed. The picture gives a complete record of mining ore from the solid wall of the tunnels to the loaded freighter. It was filmed from an engineer's point of view and for the specific purpose of record; however, smooth continuity and editing maintain audience interest." Movie Makers, Dec. 1933, 500, 522.
---
Date produced: 1949
Filmmaker(s):
Description:
"Marine mammals of the Pacific Coast: sea lions, sea otters, fur and harbour seals, porpoises, killer whales. Also: Indian whaling techniques; whaling ship Westwhale; processing of whale carcasses at Coal Harbour whaling station." (BC Archives)

Film includes some footage provided to Dr. Carl by the Western Whaling Corporation.
---
Date produced:
Filmmaker(s):
Description:
"Un-staged documentary footage shot and edited by Sallie Wagner. Sallie's description of the film: 'Wide Ruins and area, farming Navajos, Black Rock - Medicine Man, Cut Hair plowing, Joe Toddy following Cut Hair, planting, Patsy Martin standing on Cultivator, Jim House's wife husking corn, Paul Jones helping husk corn, sheep dipping at Ganado, Dwight Wagner viewing sheep dipping, wool shearing at Wide Ruins, loading sheep at Chambers, tall man in tan outfit Bill Cousins, Bent Knee sitting on fence, Crip Chee's grandson in closing scene'." New Mexico States Archives.
---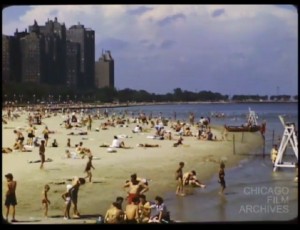 Date produced: 1948
Filmmaker(s):
Description:
"A two part travelogue featuring travel and industry highlights on the shores of Lake Michigan. Part one includes scenes of Indiana, Illinois and Wisconsin while part two includes travel highlights of Indiana and Michigan." Chicago Film Archives.
---
Date produced: 1968
Filmmaker(s):
Description:
"Amateur film that follows primitive character Ooom Titty Boom who lives his life sheltered from modern society happily living off the land and frolicking in forests. He is suddenly confronted by modern society and is quickly destroyed by the destructive products of industrialization. Film is narrated by an amusing musical soundtrack of noises and sounds of human expression." via Chicago Film Archives
---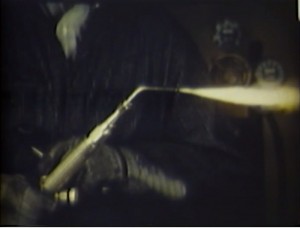 Date produced: 1942
Filmmaker(s):
Description:
"Good teaching films are not easy to produce, and welding activities are not easy to film. In making this picture, Ray Garner and the Harmon Foundation have solved both problems in a highly satisfactory manner. The procedures are clearly and simply outlined in titles which are combined with unusually fine camera work, to produce a well integrated whole. Done almost entirely in closeups, the actual welding scenes show perfect exposure and, in many instances, very interesting angles. The film was made at Hampton Institute, in Virginia, and a student demonstrates the proper techniques in procedure. The title art work was especially good in this film, and the entire production showed the effects of a well organized plan and a careful procedure." Movie Makers, Dec. 1942, 509.
---
Total Pages: 6