---
---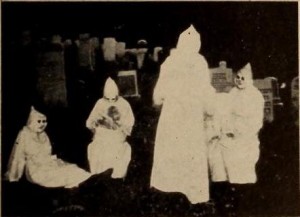 Date produced: 1949
Filmmaker(s):
Description:
"When darkness envelops the land and all sensible folk are safe in their beds, it is then, 'tis said, that the disembodied creatures disport themselves in and around the lonely cemeteries. A grave subject for a filmer, but Earl H. Sparks has created from it as zany a witches' comedy as the Walpurgis Night of unholy legend — or the madcap merriment of the Marx Brothers. Resourceful and adept technical handling, plus a lively if perverse imagination, imbue this phantom farce with high good humor and, shall we say, a haunting charm?" Movie Makers, Dec. 1949, 468.
---
Date produced: 1959
Filmmaker(s):
Description:
"Four of the boys gathered for their monthly poker game. To get even with the winner, a different kind of bet was offered and accepted by the winner. He was fitted with ghost-like attire, presented with a sword and sent to do battle with old McDonald, deceased. Chilling and spooky to the end" PSA Journal, Nov. 1959, 49.
---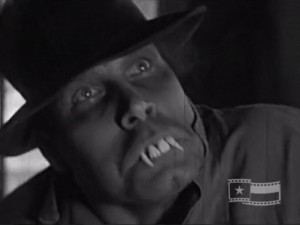 Date produced: 1964
Filmmaker(s):
Description:
"This amateur horror film, made by longtime Austin resident Ramon Galindo, follows a group of kids as they go fishing. When one girl falls and injures herself, she is taken by a Frankenstein-esque villian to an abandoned, rural house where he prepares a potion to give her as she lays on skeleton bones. When the girl makes a run for it, her friends and a sheriff's officer join in to help rescue the girl and capture the villain. This film was made in 1964 with children from Austin's Travis Heights neighborhood. Austin local Chris Crow plays the villain and commissioned the music for the film locally. It was shot in Hays County between Kyle and San Marcos, Texas" Texas Archive of the Moving Image.
---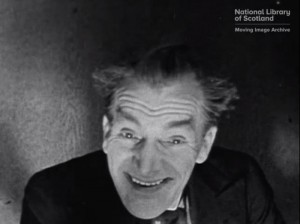 Date produced: 1936
Description:
"A bridge party invite a mysterious stranger to make up a fourth at their table, only to be unpleasantly surprised by his card tricks. When their fourth player arrives late, the strange interloper disappears, leaving an oddly familiar Joker in his place" National Library of Scotland Moving Image Archive.
---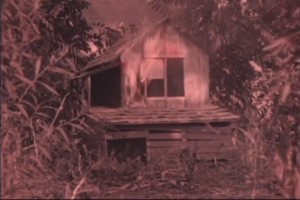 Date produced: 1938
Filmmaker(s):
Description:
"Supernatural thriller made by a teenage girl." Filmpreservation.org

"15 year old Mary is bored. With her parents permission she writes her chum Martha to come for summer vacation and they will make a movie. In the meantime two convicts escape from the nearby prison. To frighten the girls away the convicts decide to play ghosts. Film ends with posse, capture and hand colored inferno." Oregon Historical Society.
---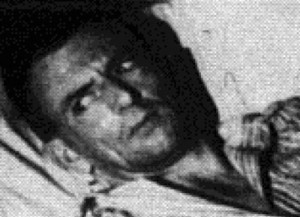 Date produced: 1962
Filmmaker(s):
Description:
"Something has induced the man in the film into a nightmare accompanied by wind-blown Venetian slats, moving windows, turning door knobs, footsteps, and music to stir the emotions - all to the punishment of the victim and the excitement of the viewing audience" PSA Journal, Oct. 1962, 35
---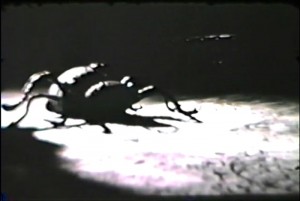 Date produced: 1943
Filmmaker(s):
Description:
Horror film involving a family, a lodger, and the lodger's spiders.
---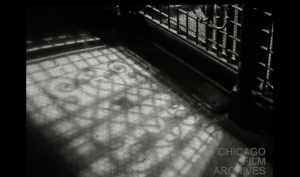 Date produced: 1972
Filmmaker(s):
Description:
"A fickle (or is it haunted?!) elevator disrupts a man's daily routine, ending tragically in a stairwell." Chicago Film Archives
---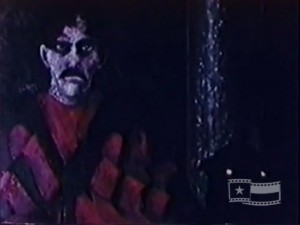 Date produced: 1966
Filmmaker(s):
Description:
"Manos: The Hands of Fate is a 1966 low-budget horror film written, directed, and produced by El Paso native Harold P. Warren, who also starred in the picture. In the film, a vacationing family gets lost while driving through the Texas desert. Stopping at a mysterious lodge for the night, the family finds themselves captives of a polygamous pagan cult. Shot in Warren's home town and cast locally, the film premiered at the Capri Theater in downtown El Paso on November 15, 1966, and received largely negative reviews. As Betty Pierce of the El Paso Herald-Post wrote, "A real high point came when the wife, Diane Rystad, was compelled to deliver the line, 'It's getting dark,' at the moment when the El Paso sunshine was glowing its brightest." Widely recognized as one of the worst films ever made, the movie nevertheless achieved cult status after its appearance on the television comedy series Mystery Science Theater 3000 in 1993" Texas Archive of the Moving Image.
---
Date produced: 1937
Filmmaker(s):
Description:
"'Ritual of the Dead,' is an old-fashioned thriller. The leading characters, that of the young man who murders rather promiscuously and the tattered mummy who returns to life seemingly to accuse the murderer after the latter has reason to believe he has safely escaped detection for his crimes are carried by the producer. The denouement of the story, which is just that we have here intimated, carries a real thrill" American Cinematographer, Jan. 1939, 16-17.
---
Total Pages: 2