---
---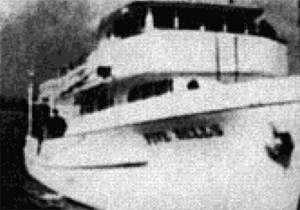 Date produced: 1958
Filmmaker(s):
Description:
"A documentary of Dr. Fernando F. Guerrieri's cruise on "The Five Bells" from Los Angeles to Salina Cruz, Mexico with intermediate shore stops. There are scenes from some of the sleepy villages. The main interest is life aboard the yacht, cleaning, mending, fishing, eating, and all the other things and events one might expect on a yacht in southern waters. The picture creates a feeling of relaxation and restful purpose, with some deep sea fishing" PSA Journal, Nov. 1958, 46.
---
Date produced: 1960
Filmmaker(s):
Description:
"1 View of small plane at an airport. 2 View of dinghy in a harbor at the Great Salt Lake. 3 Views of shoreline and boat moving through the Great Salt Lake. 4 Views of the west coast of Central America, dolphins leading the boat, fishing, Santa Cruz, local inhabitants, cliff diving and a vacation resort." University of Utah Marriott Library.
---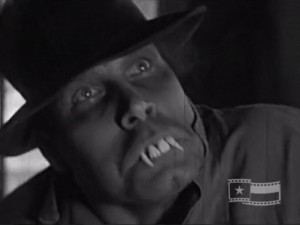 Date produced: 1964
Filmmaker(s):
Description:
"This amateur horror film, made by longtime Austin resident Ramon Galindo, follows a group of kids as they go fishing. When one girl falls and injures herself, she is taken by a Frankenstein-esque villian to an abandoned, rural house where he prepares a potion to give her as she lays on skeleton bones. When the girl makes a run for it, her friends and a sheriff's officer join in to help rescue the girl and capture the villain. This film was made in 1964 with children from Austin's Travis Heights neighborhood. Austin local Chris Crow plays the villain and commissioned the music for the film locally. It was shot in Hays County between Kyle and San Marcos, Texas" Texas Archive of the Moving Image.
---
Date produced: 1946
Filmmaker(s):
Description:
"In spite of the almost insurmountable difficulties in using feet to portray much of the action and most of the emotion in a movie, E. H. Sparks has managed to make Doghouse Blues completely comprehensible. A delightful farce of a bibulous fisherman, the story makes judicious use of the angler's big toe to denote thirst, hunger and any other emotion which might master a man on a solo weekend. Colorful scenes of inlets and bays, as well as attractive sequences of fishing craft, imbue the film with a flavor of authenticity. In satiric repetition, his indignant wife trails the tippling angler to the secluded spot where his boat rides at anchor, there to find him "taking the long count." A rude awakening for the errant husband and an eminently suitable final scene close the picture." Movie Makers, Dec. 1946, 471.
---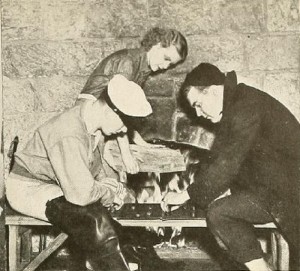 Date produced: 1936
Filmmaker(s):
Description:
"East Coast, produced by the Rockville Cinema Club, is a picture that keeps the most jaded critic interested in its outcome. Carefully staged and convincingly acted, this story of the eternal triangle has an original twist. The production shows painstaking attention to story detail and photography, that leaves with the audience the feeling of having seen a finished picture. The acting was far above the average and shows the result of the club's previous experiences in making this type of picture. The sets were largely laid out of doors, but, both indoors and out, the exposure and lighting were handled in a most finished and competent manner. Smooth and logical, the scenarization, editing and titling represent a vast amount of careful preparation." Movie Makers, Dec. 1936, 542.
---
Date produced: 1982
Filmmaker(s):
Description:
"Grandpa has problems when he retires." Oldfilm.org
---
Date produced: 1934
Filmmaker(s):
---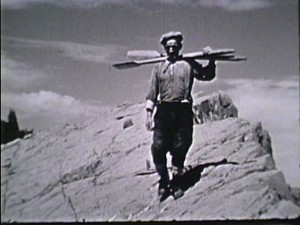 Date produced: 1935
Filmmaker(s):
Description:
"In Fishers of Grande Anse, Leslie P. Thatcher, ACL, has compiled a vivid and crystal clear cinematic document of cod fishing in a little village in northern New Brunswick. This picture is a restrained work of art that depicts the austere beauty of toil. Repairing boats and nets, catching and cleaning the cod, salting and storing the fish for market and the fishermen leaving for home are the raw material from which this black and white production draws its rugged and satisfying beauty. Close shots and closeups (never affected or forced) comprise the simple devices whereby the irrelevant and possibly distracting material is excluded and whereby the magnificent compositions are achieved. The technical quality of the picture is superb, but probably Mr. Thatcher's greatest accomplishment is in his choice of camera viewpoint." Movie Makers, Dec. 1935, 550.
---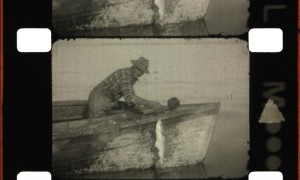 Date produced: 1928
Filmmaker(s):
Description:
"Detailed views of fishing, with intertitles. " oldfilm.org
---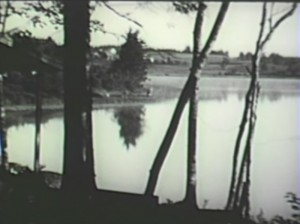 Date produced: 1932
Filmmaker(s):
Description:
"Film documenting a gathering of guides from all over Canada meeting at [Lake William], N.S. Shown are the many events and competitions in which the guides partake including canoe portage, fly casting, canoe tilting, log burling and canoe racing." Nova Scotia Archives.
---
Total Pages: 5