---
---
Date produced: 1935
Filmmaker(s):
Description:
"'Slum Clearance' was in 8mm. It was a record of the tearing down of tenement houses of the old type and showing them replaced with modern apartment buildings. Mighty interesting characters were shown, occupants of the slum tenements, children, etc. A very colorful sequence was built up in the early part of the picture. The latter part of the film is given over to the new homes and to suburban homes where the more fortunate of the slum dwellers moved. A fine document and an interesting picture." American Cinematographer, Feb. 1937, 73.
---
Date produced: 1934
Filmmaker(s):
Description:
"When you go to England this summer, and are looking for attractive color material, take a tip from Alan Moorhouse, ACL, of Toronto, as exemplified in his charming reel, A Village by the Sea. Running 400 feet of delightful Kodachrome, it tells a simple genre story of village life in Cornwall, down at the southwest tip of England. Here, streets and structures date from centuries back and the country folk still wrest their simple living from fish trawling in the cold, gray Channel waters. Mr. Moorhouse has caught a deal of this physical and spiritual color in his one reel film." Movie Makers, July 1936, 278.

"A. Scott Moorhouse of Toronto, Ontario, entered a combination black and white and Kodachrome subject in 'Village by the Sea.' This picture went very far in the finals and is highly deserving of the honorable mention it receives." American Cinematographer, Feb. 1936, 73.
---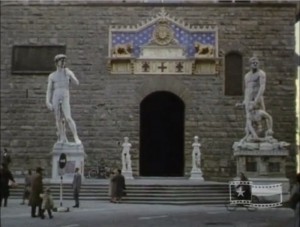 Date produced:
Filmmaker(s):
Description:
"This amateur film captures Edwin and Minnie Mayer's worldwide adventure across Australia, Asia, Africa, and Europe in the 1950s. This segment documents stops in Thailand, India, Egypt, Greece, Vatican City, Italy, the Netherlands, and England" Texas Archive of the Moving Image.
---
Total Pages: 2