---
---
Date produced: 1958
Description:
"All the title implies-death does bring silence to the dead, and in this instance peace and quiet for the survivor. The man is disturbed, his nerves are frayed with a noise beyond his endurance and he decides the end is the cure. The Orange County Cinema Club has turned a neat little trick with this film" PSA Journal, Nov. 1958, 46.
---
Date produced: 1931
Filmmaker(s):
---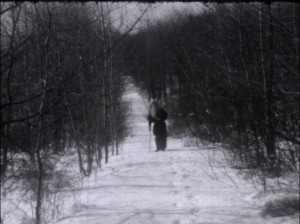 Date produced: 1926
Filmmaker(s):
Description:
Amateur film club production that parodies Russian tragedy literature. The story revolves around two warring families, the Yagustynkas and the Chenstohovas, a romance, a religious curse, and murder. Exaggerated intertitles contribute to the film's "burlesque" of Russian culture and literature.
---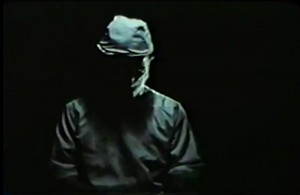 Date produced: 1946
Filmmaker(s):
Description:
"Filmed by Arthur H. Smith of San Francisco, the story opens with Jackie, a lad of 4 years, playing on the sidewalk near his home. Observing a kitten crossing the street, his natural inclination toward pets impels him to run into the street after it. An unseen car bears down upon the boy and the driver is unable to avoid striking him down. Jackie is rushed to the hospital where his life is saved with difficulty, although he will be permanently crippled. The doctor advises Jackie's parents that although he has survived the operation, the lad has only a short time to live." Home Movies, Dec. 1946, 749.
---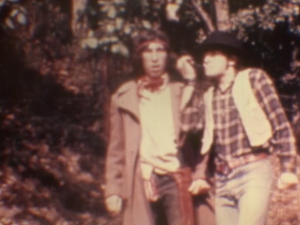 Date produced: 1970
Filmmaker(s):
Description:
"El título venía del juego de palabras con "West/Oeste" que da origen a "western". Alegaba la posición sureña de México en relación con el viejo oeste estadounidense y por eso se llamaba Sur. Al inicio de la película, sobre el título, una voz en off se aseguraba de explicarlo "Sur: Un western de acá de este lado"" (Vázquez Mantecón, 2012).

"The title is a game with the words "West/Oeste", that originate the term "western". It pleads the southern position of Mexico regarding the old United States west, and that is why it was called Sur [South]. At the beginning of the film, above the title, an off voice makes sure to explain it "South: A western from this side"" (Vázquez Mantecón, 2012).
---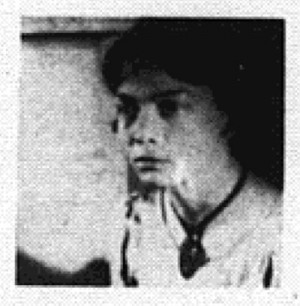 Date produced: 1963
Filmmaker(s):
Description:
"It is a late fall day, blustery and bleak, just before the first snow. The visit by the Angel of Death is heralded by the blowing leaves and the lonesome cry of the starlings. Dramatic camera work and original music scoring create the suspense and drama of this story in a setting of an old New England state in the early 1900s. This highly imaginative film by John Riley was awarded the MPD Student film Award" PSA Journal, Oct. 1963, 41.
---
Total Pages: 3