---
---
Date produced: 1960
Description:
"A man is shot, the gun is handed to an innocent lad who is promptly grabbed by a police officer. Rex Malloy is asked to defend the young man. Money is available to Rex if he will not defend the boy. Rex is much concerned, money vs. professional conscience. In a moment of sleep, head on hands on the desk, his subconscious finds a way to remind him of his duty" PSA Journal, Nov. 1960, 42.
---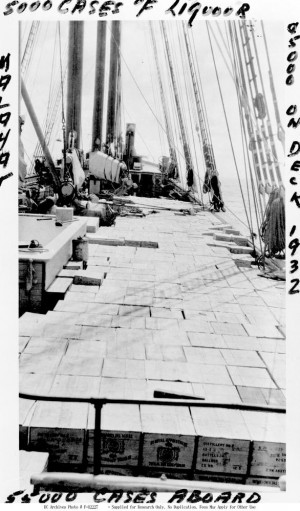 Date produced: 1933
Filmmaker(s):
Description:
"Depicts a rum-running expedition from Victoria to "Rum Row" off the California coast with the mother ship M.V. Malahat. The tender M.V. Hickey is shown transferring cases of liquor to American vessels and avoiding US Navy cutters. At San Martin Island, Mexico, the Hickey puts in for repairs." (BC Archives)

NOTE: The original reversal film was lost in the 1990s after being sent out for video transfer in Vancouver. Only the BC Archives analog video transfer is extant.
---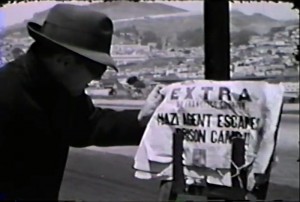 Date produced: 1943
Filmmaker(s):
Description:
A group of children who film newsreels attempt to track down an escaped Nazi agent in their community.
---
Date produced: 1951
Filmmaker(s):
Description:
"The story concerns an incident involving a psychopathic criminal at large. It is told by a radio narrator during his nightly program and through flashbacks of the action itself. All action takes place at night, which placed an added burden on the abilities of Cowart. Nevertheless, his lighting of the night shots, both indoors and out are as good as one sees in theatre films today. The closeups of the radio narrator could be cut a little tighter, thus speeding up the pace, but that is about the only serious criticism one can find with this unusual amateur production." American Cinematographer, May. 1952, 222.
---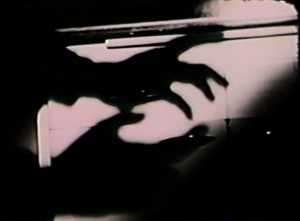 Date produced: 1953
Filmmaker(s):
Description:
Thriller film about an escaped murderer, and a nearby woman who is home alone.
---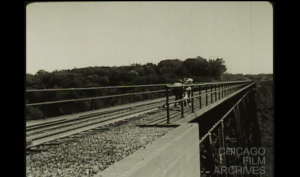 Date produced:
Filmmaker(s):
Description:
"A man pulls over to repair a flat tire on his car and is quickly ambushed and robbed by a passerby. The victim regains consciousness and soonafter chases the robber up onto a train overpass where the two battle it out." Chicago Film Archives
---
Date produced: 1935
Filmmaker(s):
Description:
"Myron F. Pettengill was awarded the trophy for Scenario pictures. This is a 16mm film of about 400 ft. It is a story of the Northwest Mounted. Pettingill is to be commended for his direction, his types, and the way in which he costumed his people. He injected little touches in his characters that left no doubt as to what they represented. He costumed them convincingly. It had many indoor scenes and of course a large amount of outdoor snow scenes. There was a fine handling of the camera." American Cinematographer, Jan. 1937, 25.
---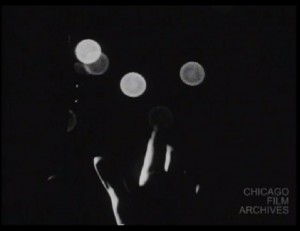 Date produced: 1969
Filmmaker(s):
Description:
"This film seems to pick up the same couple from "I've Got This Problem" (played by Don Klugman and Judy Harris) a few years later, as they attend a swinging bohemian party where they pilfer personal objects from the unsuspecting guests." Chicago Film Archives.
---
Total Pages: 3