---
---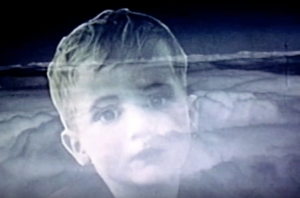 Date produced: 1968
Filmmaker(s):
Description:
"Dear Little Lightbird was entered as an experimental film by Leland Auslender, who also won one of the four top awards in the Class C category. He has a way with color, light and angles, and this talent easily put his film in the Top Ten. It's a story of a little boy born with an incurable disease, and how his three years of life brought into focus all the wonders of nature and this world around us. Perhaps this 18-minute film could be shortened somewhat, but it doesn't seem to matter for the film surrounds you with unusual shots of the simple things most of us miss in the helter-skelter of everyday life" PSA Journal, Oct. 1968, 49.
---
Date produced: 1962
Filmmaker(s):
Description:
"Twin boys wreak havoc on a park when their dad falls asleep on their picnic." Sacramento Public Library.
---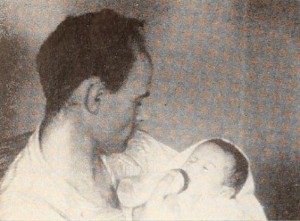 Date produced: 1952
Filmmaker(s):
Description:
"Here, in Duck Soup, is the true life blood of amateur movie making — the family film. Since the hobby's very beginning in 1923, and consistently through the years since that time, more persons have bought more amateur movie cameras to take family films than for all other reasons put together. And yet look at the results! Or better still, don't look at them — for they are on the average an incoherent hodgepodge of over and underexposure, unsteady camera handling and wild panning on disconnected mementos of familiar milestones. Duck Soup, for those filmers who are lucky enough to see it, should change all that. For here is a well planned and crisply executed family film which has a beginning, a middle and an end. It has also precise camera work, fluid sequencing, and lighting on the children which will delight the heart of all home filmers. Do not, however, let these disciplined excellencies mislead you. For, above all else, Duck Soup is no stodgy exercise in family record keeping. These people had fun! Look . . . Duck Soup is a rollicking, rambunctious saga of what happens in a household when Pop, charging recklessly that the trials of homekeeping are "duck soup," is deserted for a few days by his deserving wife. What happens, as Pop gets the works from a quintet of utterly engaging youngsters, shouldn't happen (as they say) to a dog. There is stolid, well-meaning Tim, who, returning from the corner store, mangles a loaf of bread beyond all human use; there is demure and lovely Ellen, who plays the bride with Mom's best lace tablecloth; there are Greg and Kevin, impish and angelic twins, who roughhouse their way through the afternoon nap, bathing, haircuts and countless other high-spirited adventures. And there is, finally, Gary, the baby, who bawls like a foghorn and is Pop's particular problem-of-the-day. Duck Soup, in recounting these hilarious misadventures, is not a "great" film in the majestic sense of the word. (Majesty would be impossible in the face of that Lawler brood!) But it is family filming of the finest sort. It is warm, winning and alive with good spirits. Duck Soup is the best of the Ten Best for 1952 — and it richly deserves the Maxim Memorial Award which it has won." Movie Makers, 1952, 323-324.
---
Date produced: 1957
Filmmaker(s):
Description:
"James Watson has made a neat family picture which should be in constant demand by his son and his friends. Mother and son walk in the woods prepared to have a picnic lunch. The story is introduced with Walt Disney's Peter Pan. After reading the book, Mother takes a snooze and Sonny goes for a walk. He comes upon Peter Pan with his flute, the Good Fairy, and a bewitched woman, in the woods. Meantime, his Mother is searching for him. After they join and walk together we again meet these persons in their normal atmosphere and then realize Sonny had supplied the imagination to cloak them as characters in the story-book" PSA Journal, Nov. 1957, 33.
---
Date produced: 1955
Filmmaker(s):
Description:
"The combined efforts of Massimo Sani-photography and Ezio Pecora-directing. A slowly paced, sensitive portrayal of adolescent emotions. While in many amateur films the acting is such that we can never forget it is a movie and that the actors are aware of the camera, in "Encounter on the River", the acting is natural, making this tender, almost too subtle story most enjoyable. The best directed amateur film seen in years." PSA Journal, Dec. 1955, 36.
---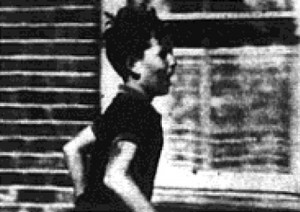 Date produced: 1969
Filmmaker(s):
Description:
"Escape, a black-and-white film from Richmond, Surrey, England, is by Alan Lavender. This is a story of a small boy's life under a difficult marital situation and how all of the problems are solved with one final blow. The story is not new, but is handled cleverly and holds audience interest to the very surprising end. 14 minutes" PSA Journal, Nov. 1969, 57.
---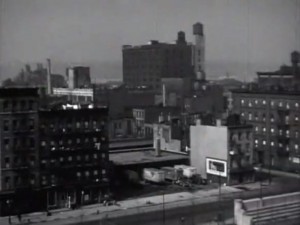 Date produced: 1943
Filmmaker(s):
Description:
"Barstow created this depiction of the Hudson Guild, a community center in Manhattan's Chelsea District, while a "Boys' Group Worker" at the Hudson Guild Neighborhood House." Via Vimeo upload.
---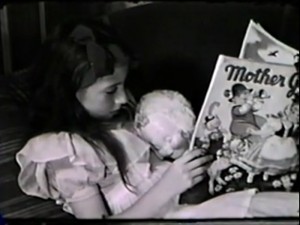 Date produced: 1942
Filmmaker(s):
Description:
"Amateur drama of a girl's dreams inspired by a Mother Goose book." Center for Home Movies.
---
Date produced: 1967
Filmmaker(s):
Description:
"Film is about a siamese cat statue that Aunt Emily gives to her nephew George who gives it to his brother. Eventually someone gives it to Aunt Emily who gives them a cheque for $1,000" Archives of Ontario.
---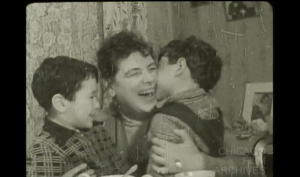 Date produced: 1966
Description:
"A group of children learn in school that tomorrow will be "Woman's Day", the equivalent of our "Mother's Day", then the humorous story unfolds in a delightful and charming manner of how two small boys decide to celebrate this occasion. An amateur film made by a Russian filmmaker and distributed by the Society of Amateur Cinematographers (SAC). All title cards are in Russian." Chicago Film Archives
---
Total Pages: 13