---
---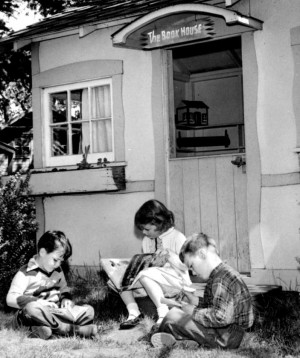 Date produced: 1945
Filmmaker(s):
Description:
"During the 1940s, Mrs. Gertrude McGill ran the Children's Garden Library in the garden of her home at 1170 Tattersall Drive in Victoria. Open to children aged 4 to 12, this program aimed to improve reading habits and instill citizenship. It is seen as the beginning of cooperative preschools on Vancouver Island.

"Amateur film. Part 1 shows a day's activities at the Children's Garden Library, including games, calisthenics, playground equipment, dancing, and reading and storytelling at the "Book House". Part 2 shows the children participating in May 24 celebrations at Beacon Hill Park, which includes a May Queen pageant, maypole dancing, and activities honouring the "Queen of Health", the "Queen of Music", the "Queen of Drama", the "Queen of Race Friendship" and the "Queen of Art". A mothers' study group, and the toymakers' group, are also shown." (BC Archives)
---
Date produced: 1934
Filmmaker(s):
Description:
"Bringing Kodacolor indoors was the task E. M. Barnard, ACL, set for himself in Christmas 1933, and the result is a 400 foot reel of very charming Christmas studies. One of the few attempts at a complete personal story in color, this picture presents a well photographed and adequately planned film of the youngsters' enjoyment of the holiday. Exposure for interior Kodacolor seems to be no problem to Mr. Barnard, for the majority of his scenes have perfect color rendition as well as very effective and interesting lighting. Some of the studies of his small daughter have an appealing loveliness that is impossible to get in black and white, for they present the very delicate flesh tones with perfect faith as well as the colors of costumes and incidental Christmas background. This film marks a new step in personal indoor filming and leads the way to more extensive use of the color medium by artificial light." Movie Makers, Dec. 1934, 546.
---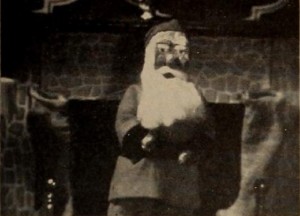 Date produced: 1949
Filmmaker(s):
Description:
"Taking the familiar 'Twas the Night Before Christmas as a theme, Bert Seckendorf and Vic Watson have put together an appealing children's holiday film combining live action with animation. The live action interludes show a father reading the poem to his young son on Christmas Eve, with the familiar lines superimposed at the base of the scene. These connectives then fade out to miniature sets in which animated figures re-enact the well known story of St. Nick. The film suffers from some underexposure and uneven animation in places, but it offers a very pleasant holiday item." Movie Makers, Dec. 1949, 455,468.
---
Date produced: 1955
Filmmaker(s):
Description:
"A Margaret Conneely amateur film starring St. Tarcissus' Cub Scout Pack 3969 in a circus production. Children dress as both circus animals and performers." Chicago Film Archives
---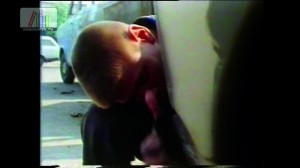 Date produced: 1980
Filmmaker(s):
Description:
"O günlerde tam bir kültürel çöl olan İzmir'de sinema ile ilgili birşeyler yapabilmek (etkinlik, fim, yayın) çabası içindeyken, İstanbul öncesi kurucular arasında bulunduğum ve sinematek bölümünü yönettiğim İzmir Sinema ve Kültür Derneği'nin düzenlediği "Bağımsız Filmler' temalı festivale filmleriyle davet ettiğim, tanıştığım Muammer Özer'le dostluğum ilerledi… Yıllar sonra İzmir'i ziyaret ettiği bir günde öğrencilerimden İbrahim Öğretmen ile (daha sonra Paris'e yerleşti, Gökşin Sipahioğlu ile uzun süre çalıştı) fotoğraf çalışmaları sırasında gözlediğim bir kenar semtteki artık camları değerlendiren işliklerden-işçilerden söz ettim. O günlerde Refik Durbaş'ın şiirinden, Livaneli'nin bir şarkısı da kulaklarımızdaydı." Oğuz Makal, sinematek.tv: http://sinematek.tv/ciraklar-1980-2/ (9 November 2019).
"When I was trying to make something (a film, a publication, an event)—Izmir was like a 'cultural desert,' I started getting off with Muammer Özer whom I invited to the "Independent Film Festival" that İzmir Sinema ve Kültür Derneği [Izmir Cinema and Cultural Association which I established in Istanbul organized... After years, when one of my students—İbrahim Özen who moved to Paris and worked with Gökhan Sipahioğlu—came to Izmir, I talked to him about child workers trying to pick up waste glass in trash. During the course of these days, Refik Durbaş's poem [Çırak Aranıyor/An Apprentice Wanted] and one song of Liveneli were ringing in our ears." Oğuz Makal, sinematek.tv: http://sinematek.tv/ciraklar-1980-2/ (9 November 2019).
---
Date produced: 1949
Filmmaker(s):
---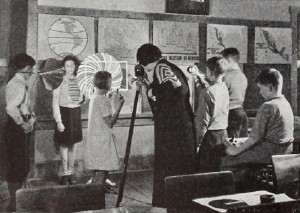 Date produced: 1934
Filmmaker(s):
Description:
"Mrs. Anne Filut of Milwaukee, possibly entered the most ambitious undertaking to be viewed by the judges. Eleven reels of 8mm film on 'Creative Work in Fractions,' in which she clearly shows the principles of her subject and the fundamentals of the work she is teaching, taken in the class room with the children themselves as the actors. She was given honorable mention." American Cinematographer, Feb. 1936, 73.
---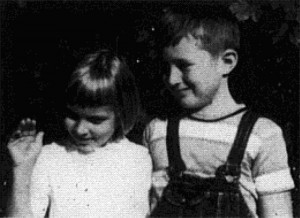 Date produced: 1961
Filmmaker(s):
Description:
"Miss Luther has brought forth a delightful yet simple episode involving a little girl, a little boy, and a bouquet of daisies in the hand of each. We watch them as they walk across the meadow, play in the streams, give attention to the small animals and their attention to each other. Grandmother is ready with the kind of reward little children expect" PSA Journal, Oct. 1961, 47.
---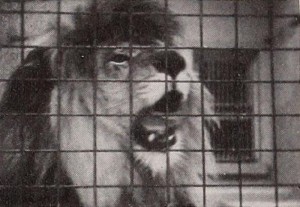 Date produced: 1943
Filmmaker(s):
Description:
"A Day at the Zoo is a lively and pleasing film of a family's visit to the New York Zoological Gardens. The youngsters of the family discover the Children's Zoo and make the acquaintance of farmyard animals. They feed the chickens and pet the lambs while Father and Mother look on. The larger and stranger beasts in the main part of the Zoological Gardens are next pictured; the children feed them, too, but at a safer distance. In this film, Walter Bergmann has produced the best type of informal zoo picture — a story with human interest, enlivened with a sense of humor." Movie Makers, Dec. 1943, 477.
---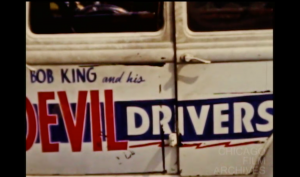 Date produced: 1952
Filmmaker(s):
Description:
"It stars a young boy, named Bill, who writes to his friend Jim, reflecting on their times together the previous summer. Title cards of the boy's handwritten letter are interspersed with images of their summer highlights, including scenes of fishing, automobile stunts of "Bob King and his Devil Drivers," and a motorcycle hill climb competition." Chicago Film Archives
---
Total Pages: 13