---
---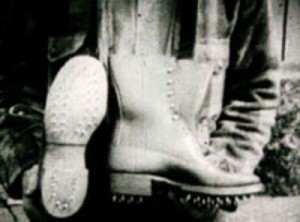 Date produced: 1930
Filmmaker(s):
Description:
"Depicts the year-round activities of the Machias Lumber Company on the Machias River in Washington County, Maine. Includes scenes of winter logging in the forest with hand tools and horses, as well as the spring log drive, with loggers using peaveys to break up log jams on icy rivers as the logs are moved from the forest to the mill. Includes footage of lumber loaded onto schooners in Machias for transport to New York and schooner being towed to sea by sardine boat." oldfilm.org
---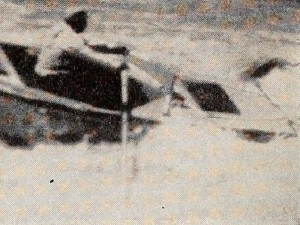 Date produced: 1952
Filmmaker(s):
Description:
"In Grand Adventure Louise Fetzner presents a lively record of a daring run through the wild rapids of the Colorado River, as it courses the Grand Canyon from Lee's Ferry to Lake Mead. While thrilling scenes of the intrepid boats and boatmen provide the film's drama, Mrs. Fetzner has not overlooked human interest sequences on the small daily activities of these hardy adventurers. Generally good in photography and editing, the film falls off in pace somewhat in its latter portions. And perhaps the frequent inserts of a title-map of the Colorado are more hindrance than help in what is essentially an action picture." Movie Makers, Dec. 1952, 340.
---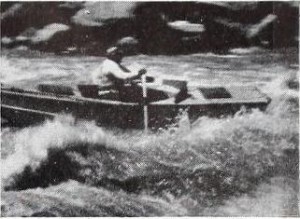 Date produced: 1951
Filmmaker(s):
Description:
"Grand Canyon Voyage is the record of how seven daring people in three tiny boats ran the Colorado River from Lee's Ferry in Arizona, through the awesome gorge of the Grand Canyon, to Lake Mead in Nevada. The trip itself was the exciting and gallant climax to four years of dedicated effort by Al Morton. Ideally, this film record of the trip should be infused with this same excitement, this same sense of gallant adventure. That it is not consistently so inspirited will be a source of sincere regret to all who know Mr. Morton. But perhaps no motion picture of this dangerous, demanding river run could recreate this spiritual overtone. The physical odds against filming were too great, too overwhelming, for controlled camera work and integrated continuity. Survival itself became more important than an image of it. Al Morton, we believe, has done a supremely difficult job far better than would the most of us. He has done it as well, surely, as any cameraman living." Movie Makers, Dec. 1951, 411.
---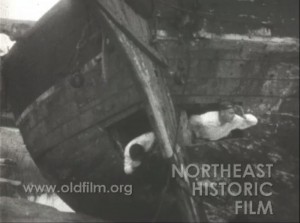 Date produced: 1930
Filmmaker(s):
Description:
"Amateur stage play directed by Roger Clapp and starring Dorothy Stebbins." Northeast Historic Film.
---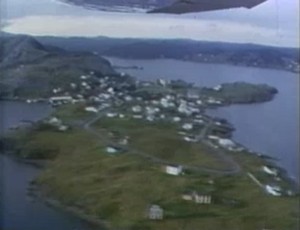 Date produced: 1980
Filmmaker(s):
Description:
"In August 1980, Robbins Barstow and his wife Meg, of Wethersfield, Connecticut, USA, went on a week-long trip to Newfoundland, Canada, to go whalewatching in the North Atlantic waters of Trinity Bay. Join them for exciting, on-the-surface, close encounters with giant humpback whales, and dramatic sightings also of finback and minke whales." Archive.org
---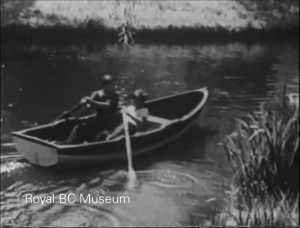 Date produced: 1950
Filmmaker(s):
Description:
"An impressionistic portrait of city life during a day off in the summertime, with poetic narration set opposite some very observant and intimate views of Vancouver and its inhabitants. These include numerous street scenes; departure of the passenger ferry 'Hollyburn'; shots of and from Interurban railway and streetcars; sequences on Chinatown, Kitsilano Beach, Stanley Park, Victory Square, and the downtown waterfront; and a glimpse inside a typical beer parlour. The film received honourable mention in the amateur category at the 1950 Canadian Film Awards." (BC Archives)

Opening credit reads: "The Vancouver Branch of the National Film Society presents..."

Additional credits (on 1986 restored version): "Restored 1986 by Dennis J. Duffy for National Film Week '86 in co-operation with Canadian Filmmakers Distribution West and the Provincial Archives of British Columbia. Restoration funded by BC Heritage Trust."
---
Date produced:
Filmmaker(s):
Description:
"Scenes of Vancouver Island, including the Victoria Inner Harbour, local tourist attractions, ocean shots, Chinatown, sailboats and nature shots" British Columbia Archives.
The film was produced at some time in the 1960s.
---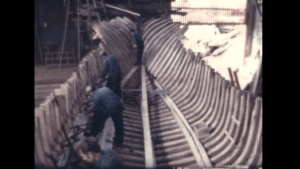 Date produced: 1988
Filmmaker(s):
Description:
Construcción artesanal de barcos en los astilleros de Lekeitio.

Handcrafted construction of ships in the shipyards of Lekeitio.
---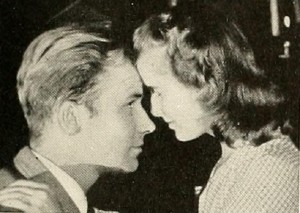 Date produced: 1940
Filmmaker(s):
Description:
"Lake Mohawk, Preferred, made by Leo J. Heffernan, is a picture of the attractions, residences, entertainments, dog shows, yachting regattas and water sports of Lake Mohawk in New Jersey. But Lake Mohawk, Preferred is also a film with a continuity idea utterly new to amateur movies, for the not unusual subject matter of the picture is held together with a "screwball" theme and "gags" that keep you wondering what is going to happen next and entertained in the meantime. A handsome couple have a movie camera. "Concentrate to make good movies," says their instruction book. This they do in a very pleasant way (see the frame enlargement on page 577), and the results are surprising. Their mental efforts transport them and the camera bodily about the lake, at just the right time and place to film whatever is going on. They have some astonishing experiences, too. Sometimes they can't seem to materialize, and they pick up odd characters in their voyages through ether. But their method works and they get beautiful and lively sequences of life at Lake Mohawk." Movie Maker, Dec. 1940, 603.
---
Date produced: 1937
Description:
Life at Deep Cove "shows family leisure activities, 1937 Deep Cove Regatta; colour section of sunbathing and Deep Cove scenes" British Columbia Archives.
---
Total Pages: 4