---
---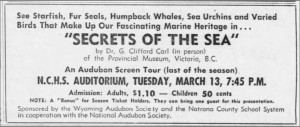 Date produced: 1953
Filmmaker(s):
Description:
"Marine and seashore life on the Pacific coast. Includes: tidal plants, crustaceans, fish; oolichan fishery and its importance; seabirds of Triangle Island and Queen Charlotte Islands; seals and seabirds on the Pribilof Islands, etc. Also footage of Victoria Inner Harbour area, houses and gardens." (BC Archives)

Compiled from Clifford Carl's BC Provincial Museum films for use on an Audobon Screen Tour. Appears to have been revised in 1959.
---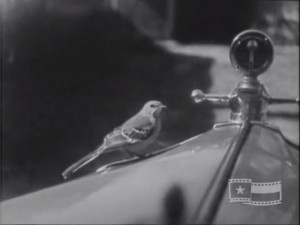 Date produced: 1911
Filmmaker(s):
Description:
"This film includes material originally shot by the Tilley brothers in the 1910s and 1920s. W.H. Tilley later edited, compiled, and transferred these clips to 16mm, adding caption from his perspective forty years later. Scenes of note include a Krit Motor Car demonstration (1910s), a circus parade on Congress Avenue (facing the Capital, 1912) in Austin. While the brothers worked commercially in filmmaking, these clips exhibit their practice as amateur filmmakers that captured footage of personal experiences" Texas Archive of the Moving Image.
---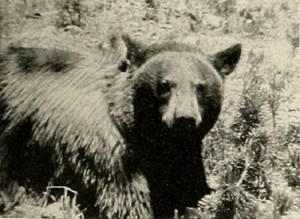 Date produced: 1941
Filmmaker(s):
Description:
"In making Western Wild Life, Frank E. Gunnell has infused considerable imagination into a film of an essentially factual nature. Broken down into its component parts, this movie is purely didactic — each bird and animal sequence is receded by an identifying title. As a teacher, Mr. Gunnell knows that this type of film is ideally suited for educational use. Technically, it would be difficult to improve Western Wild Life; accurate exposure and focus added to good composition make an excellent film. The closeups of wild birds are some of the finest yet filmed. However, Mr. Gunnell has achieved more than technical excellence, for the film is attractive to naturalist and layman alike. An outstanding characteristic of the film is its highly selective editing. No sequence is too short or too long. Amazing shots of the very rare trumpeter swans provide a fitting climax for a nature film of first rank." Movie Makers, Dec. 1941, 567.
---
Date produced: 1959
Filmmaker(s):
Description:
"Edited film is the story of the Kreznar family vacation to Florida created by Frank Kreznar, an award winning amateur filmmaker and engineer. The youngest daughter is instructed by a teacher to keep a notebook of her experiences in Florida which include visiting a Florida visitor center, setting up camp in a park, watching a water skiing performance, visiting a marine animal park where they watch a dolphin show, touring the Everglades on an air powered boat, riding on a glass bottom boat, viewing bird and animal wildlife and swimming at a beach. Sound is the daughter's narration of their experiences," via the Human Studies Film Archives, Smithsonian Museum.
---
Date produced: 1955
Filmmaker(s):
Description:
"Views from ground of Salt Lake City skyline, Antelope Island, the train causeway, a passenger train, the salt flats, salt crystallization on rocks, brine shrimp, auto racing on the salt flats, seagulls (with sound), sail boating, swimmers at Saltair, Sunset Beach, the marina, water skiers, boat painting, and the Utah State Capitol building." University of Utah Marriott Library.
---
Date produced: 1964
Filmmaker(s):
Description:
"Work of Nature–in Florida takes us to this tropical state for a glimpse of many forms of wild life including the ever present alligator and the night prowling raccoon, but mostly this is a film about bird life. We see good glimpses of the snowy egret, the wood duck, night heron, hawk, wood stork, cormorant, little blue heron, grackle, macaw, cockatoo, peacocks and many others. A good narration, well delivered and full of factual information, keeps this film moving. It was winner of the MPD Nature Film Award" PSA Journal, Sept. 1964, 50.
---
Total Pages: 5