---
---
Date produced: 1949
Filmmaker(s):
Description:
A film with the artist Morris Blackburn as its subject.
---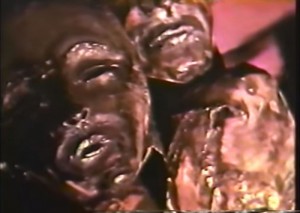 Date produced: 1968
Filmmaker(s):
Description:
"Materials of Ron Boise's art are found in the wrecking yard. Welding, burning, beating on the discarded metal, the artist works from a life model. He seeks not so much to represent the human form as to express it through his "junk" medium. Music is provided by Dr. Fred Katz, Professor of Anthropology at CSUF." Via WorldCat
---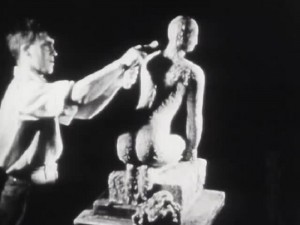 Date produced: 1933
Filmmaker(s):
Description:
"Filmed by Norman McLaren and Willie J. MacLean, [Seven Till Five] shows a day in the life of the Glasgow School of Art." National Library of Scotland Moving Image Archive.
---
Date produced: 1963
Filmmaker(s):
Description:
"From the era of jazz to the big swing bands, show business has meant life and music. The voices of Sophie Tucker, Al Jolson and Bing Crosby bring nostalgic memories as they sing those grand old songs. Clever, pantomime, night scenes of New York, familiar faces, along with the arrangements of Benny Goodman, Glen Miller and others, make the audience chuckle as they tap their toes and swing their shoulders, being caught up in the rhythm and excitement of "Show Biz" PSA Journal, Oct. 1963, 42.
---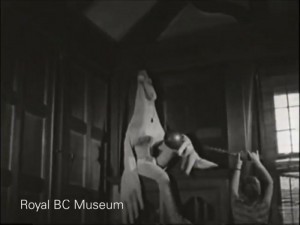 Date produced: 1947
Filmmaker(s):
Description:
"Produced as a gift to Dorothy Burritt's husband, filmmaker Oscar Burritt (who was working in Toronto at the time), this is an offbeat study of life at their Vancouver apartment -- suite 2, 1960 Robson Street. The camera explores the apartment and the household memorabilia, and Dorothy is seen sitting for a portrait by painter Peter Bortkus. Later some friends drop by for a screening of Sacha Guitry's film Pearls of the Crown, followed by a party. Among the guests are Moira Armour, film editor Maureen Balfe, UBC student Stanley Fox, photographer Peter Varley, and an unnamed figure wearing a bird costume. Most of the people shown would have been involved with the National Film Society of Canada (Vancouver Branch). Suite Two won honourable mention (amateur category) at the first Canadian Film Awards in 1949." (BC Archives)

The film was restored in 1986 by the British Columbia Archives.
---
Date produced: 1950
Filmmaker(s):
Description:
"Symphony Of The Village: Bert Seckendorf and his Cine Special camera have caught the colorful activities of Greenwich Village in one of the best color documentaries on this subject made to date. This famed New York spot, with its renowned artists, artisans and craftsmen, is revealed in all its gay, Bohemian color as the camera chronicles the activities of sidewalk artists, potters, ceramists, wood carvers and makers of novelty jewelry. The excellent titling knits together all the scenes and sequences into another top-notch picture for which this filmer has become famous in amateur circles." American Cinematographer, May. 1951, 190-2.
---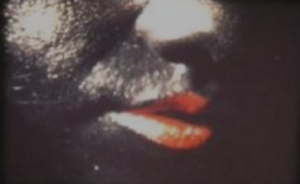 Date produced: 1971
Filmmaker(s):
Description:
"Un documental sobre las acciones plásticas de Raúl Tovar, pintor pop integrante del Salón Independiente, egresado –igual que Celestinos– de la ENAP. En él aparecen jóvenes con los cuerpos pintados de negro y las bocas rojas en algo parecido a un happening, la elaboración de un mural colectivo con frases icónicas de la época ("la imaginación al poder", "Peace", "Love", citas de Lao-Tse, etcétera). En la película predominaba un ambiente psicodélico que no llegaba más allá de la obra del pintor y del contexto juvenil en el que se producía" (Vázquez Mantecón, 2012).

"A documentary about the plastic art actions of Raúl Tovar, a pop painter member of the Independent Hall, alumni –same as Celestinos– of the ENAP. In it, young people appear with their bodies painted in black and their mouths painted in red in some sort of happening, there is also the making of a collective mural with iconic phrases of the time ("all power to the imagination", "Peace", "Love", quotes by Lao-Tse, etcetera). A psychedelic ambiance prevailed, not going beyond the work of the painter and the youthful context produced at the time" (Vázquez Mantecón, 2012).
---
Date produced: 1964
Filmmaker(s):
Description:
"With Stronger Reason is a photoplay about an artist who is disgusted with his efforts–disgusted, in fact, with life in general–at least what life has been to him. Flashbacks at the beginning work to the film's favor, and excellent black-and-white photography plus some of the best camera work in this contest in recent years are features of this outstanding story film. It also received the MPD Scenario Award and the MPD Sound Award" PSA Journal, Sept. 1964, 50.
---
Total Pages: 3