---
---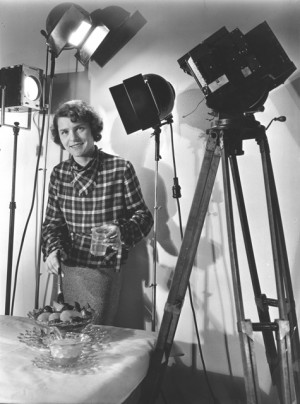 Date produced: 1936
Filmmaker(s):
Description:
"We Are All Artists, traces our experience of the aesthetic in the everyday; it begins by considering the related categories of beauty, art, and craftwork before moving on to suggest some of the many ways that modern art and design have made our world more beautiful. Offering a broad definition of art as any "skillful or purposeful endeavor," the film suggests that we are all artists to the extent that we exercise aesthetic judgement through a range of quotidian activities. The film presents a montage sequence showing a woman cleaning, men painting a wall, a letter being typed, and activities in gardening and pottery and then concludes by proposing that even "exercising the powers of selection" —as in purchasing a hat—makes use of some attributes of the artist" (Tepperman, 237-238).
---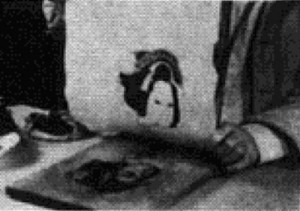 Date produced: 1962
Filmmaker(s):
Description:
"Wood block printing is one of the highest forms of art in Japan. It was first introduced into that country 2000 years ago, from China. With hammer and chisel, various cuts are made in the wood block to create the pattern to be printed. A separate block is cut for each hue. The form of each block is inked and impressed upon the paper or cloth or obtain the complete print. The picture takes us gently stimulate our interest in the art of wood block printing. we are privileged to see some of the exquisite prints. The narrator's voice with its oriental flavor adds a delightful touch to the picture. This will be included in the Package" PSA Journal, Oct. 1962, 34.
---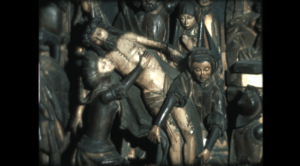 Date produced: 1982
Filmmaker(s):
Description:
Un análisis histórico y religioso sobre el retablo ubicado en la basílica Asunción de Nuestra Señora de Lekeitio.

A historic and religious analysis about the altarpiece located un the Assumption of Our Lady of Lekeitio Basilica.
---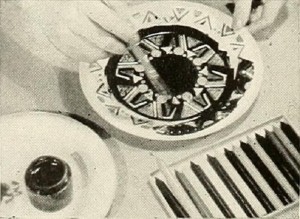 Date produced: 1940
Filmmaker(s):
Description:
"To the fascinating subject of finger painting, Willard Pictures has added its flawless color photography, and the result is Young America Paints. Finger painting is a subject highly suited to movies, in so far as the actual painting is concerned; but, when it comes to showing the results on such an extensive scale as was necessary in this film, a good deal of cinematic ingenuity is needed. Clear, direct presentation marks the entire picture, and the excellent narrative is powerful although unobtrusive. Fresh and interesting angles, together with unconventional lighting methods, serve to give the picture a pace and verve that the subject requires. This movie accomplishes its purpose in a most satisfactory manner, for nobody could see the film without feeling a strong urge to start finger painting for himself. That in itself is the greatest tribute that can be paid to a persuasive type of motion picture." Movie Makers, Dec. 1940, 601.
---
Total Pages: 6