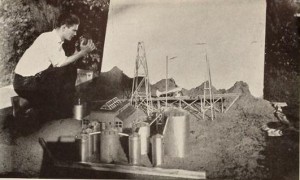 Richard H. Lyford
Club Affiliation
Gender:
Male
Awards/Recognition:
ACL Ten Best 1936 - Honorable Mention General Class
American Cinematographer Amateur Movie Makers Contest, 1938 - Scenario
Tenth Annual Little Movie Party, 1939
Films:
Profession:
Filmmaker
Biographical Notes:
Lyford worked for Walt Disney as an animator in the 1940s. He also won the Academy Award for Best Documentary feature for The Titan: Story of Michelangelo in 1950.
Listed as being from Glendale, California, as well as Seattle, Washington.
Bibliographic Resources:
Lyford shares autobiographical details in "It Gets in Your Blood" (American Cinematographer, Nov. 1938, 471-473).