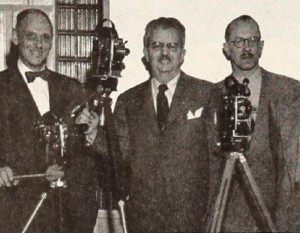 George E. Canning
Club Affiliation
Gender:
Male
Awards/Recognition:
ACL Ten Best 1952 - Honorable Mention
Films:
Biographical Notes:
From Toledo, Ohio. One time president of the Toledo Amateur Movie Makers. Also associated with Toledo Cine Engineering, a manufacturer of filmmaking equipment and accessories.
Bibliographic Resources:
Movie Makers, Dec. 1952, 323. Movie Makers, March 1952, 90. Movie Makers, April 1953, 102.