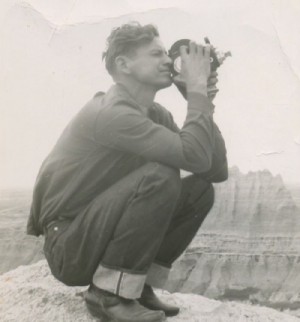 Casimer V. Zaleski
Club Affiliation
Gender:
Male
Awards/Recognition:
ACL Ten Best 1949 - Honorable Mention
American Cinematographer Amateur Movie Makers Contest, 1950 - Honorable Mention
Films:
Biographical Notes:
From Canton, Ohio. Zaleski is featured in the documentary The Real Bold Badmen (dir. Joe Siebert, 2011), which tells the story of the making of Bold Badmen. Watch the documentary on Vimeo.
Bibliographic Resources:
Movie Makers, Dec. 1949, 451.