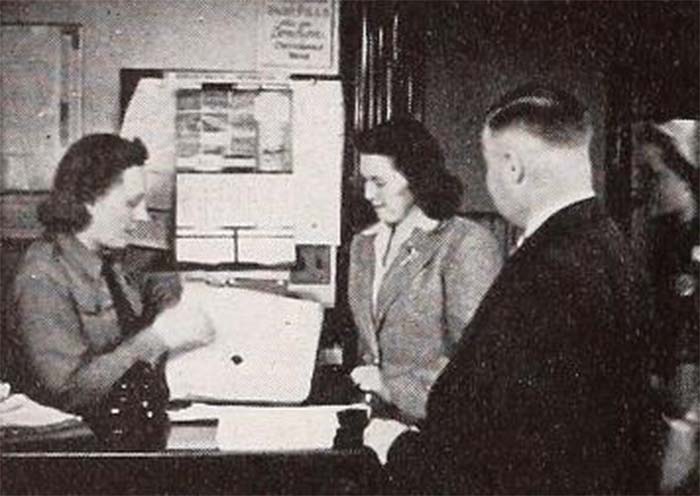 Identifier:
1987-0633 (Source: http://www.bac-lac.gc.ca/eng/discover/films-videos-sound-recordings/film-video-sound-database/Pages/item.aspx?IdNumber=78478)
Date produced: 1942
Filmmaker(s):
Production credits:
Languages:
English
Length:
700 ft
Format:
16mm
Colour:
Colour
Sound Notes:
Silent
Sound:
Likely projected with recorded music and live, spoken commentary.
Awards/Recognition:
Archived by Library and Archives Canada.
Description:
"In the film, a young woman receives a letter about her brother's arrival in the army, which prompts her to ask: "What can I do to help in this war?" The film's answer is to give blood, and it proceeds to show the process of the young woman and her father giving blood at the local Red Cross clinic. The entire procedure is shown, including medical examinations and long sequences in the clinic that explain all the parts of the process. Eventually, this vivid color film shows the actor actually giving blood. To provide drama the film shows an alternation between shots of the woman at church and her injured brother resting in a hospital after Dieppe; it soon reveals that he is being treated with blood transfusions, and we can see that he will soon recover. The film ends with a sequence of shots showing the solider walking down a snowy Ottawa street with a cane, returning home. When he sees from a sign in the window that the woman there gave blood, he is touched by her lifesaving contribution. This silent film is thirty minutes long and blends elements of fictional or dramatized scenes with process sequences at the Ottawa Blood Donor Service. Shot in 16mm color film, it is both a vivid and professional-looking production; indeed, it exemplifies both elements of the practical amateur genre (creative engagement with practical issues) and the wartime necessity of the moment" (Tepperman 93).
Resources:
Movie Makers, Nov. 1944, 58. Tepperman, Charles. Amateur Cinema: The Rise of North American Moviemaking, 1923-1960. University of California Press, 2014.
"Blood Donor Film Made in Ottawa," Ottawa Journal, 17 June 1943 p. 3.
"Color Film Reveals Fine Work of Blood Donor Clinic," Ottawa Journal, 19 June 1943 p. 5.
"Ottawa Cine Club," Ottawa Journal, 16 September 1943 p. 3.
"Ottawa and District Donors Gave 60,000 Donations," Ottawa Journal, 18 November 1943 p. 19.

Locations:
Club Affiliation:
Subjects:
Genre:
Form:
Tags:
Repository:
Henry P. Sedziak Collection, Library and Archives Canada
Screenings:
Screened for Cine Club members for the purpose of criticism, June 9, 1943.: Ottawa, Ontario
Premiered at the Convention Hall, Chateau Laurier, Ottawa, on June 18, 1943.: Ottawa, Ontario
A black-and-white version was screened at the Cine Club meeting on September 15, 1943.: Ottawa, Ontario
Screened for the Renfrew Red Cross on November 17, 1943.: Renfrew, Ontario.
Viewing Notes: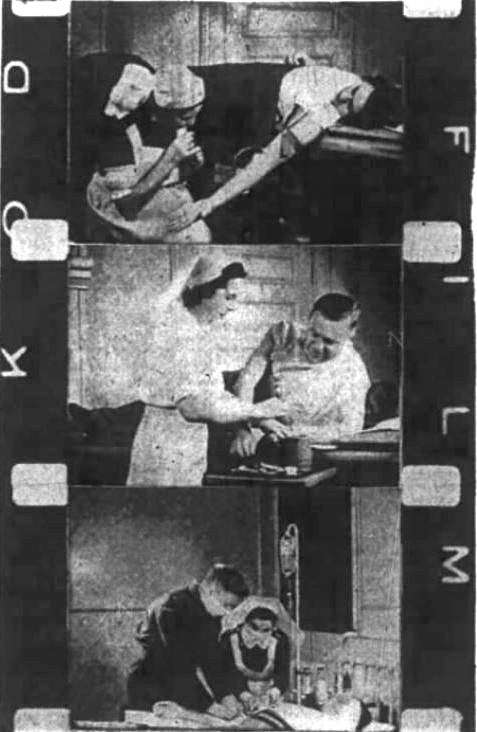 ---