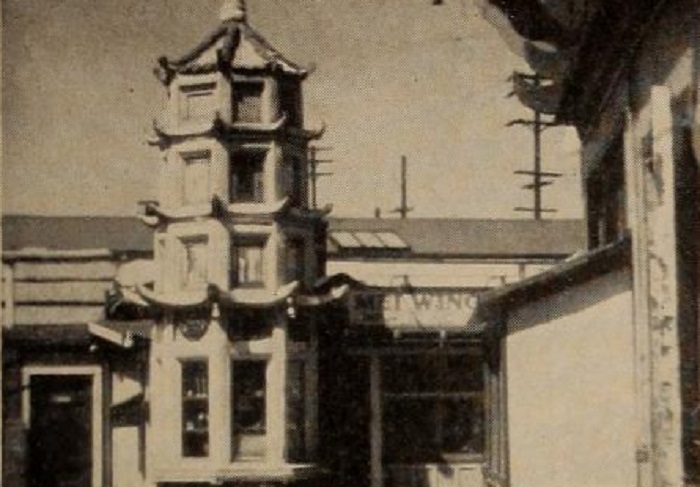 Date produced: 1949
Filmmaker(s):
Languages:
English
Length:
900 ft
Format:
16mm
Colour:
Kodachrome
Sound Notes:
Silent
Awards/Recognition:
ACL Ten Best 1949 - Honorable Mention
American Cinematographer Amateur Movie Makers Contest, 1950 - Honorable Mention
Description:
"An idol stolen from a Chinese temple and the efforts of a loyal retainer to recover it provide George Kirstein with a novel springboard for the unfolding of this unusual travel film. Subsequent events carry the principals from New York to Chicago, through the Southwest to Los Angeles and Hollywood, up the coast to San Francisco and finally back to New York for restoration of the idol. Far from hindering the sightseeing sequences, Mr. Kirstein's device enhances the presentation of this material. While the camera handling is satisfying throughout, tighter editing would speed up the pace and heighten dramatic interest." Movie Makers, Dec. 1949, 471.
Locations:
New York, N.Y. (Filming)
Chicago, I.L. (Filming)
Los Angeles, C.A. (Filming)
San Francisco, C.A. (Filming)
Club Affiliation:
Subjects:
Genre:
Form:
Screenings:
Screened by the Parkchester Cinema Club in 1950: Parkchester, N.Y.
Screened by the Brooklyn Amateur Cine Club in 1951: Brooklyn, N.Y.
---
Do you know where this film is? Get in touch with us at amdb@ucalgary.ca.