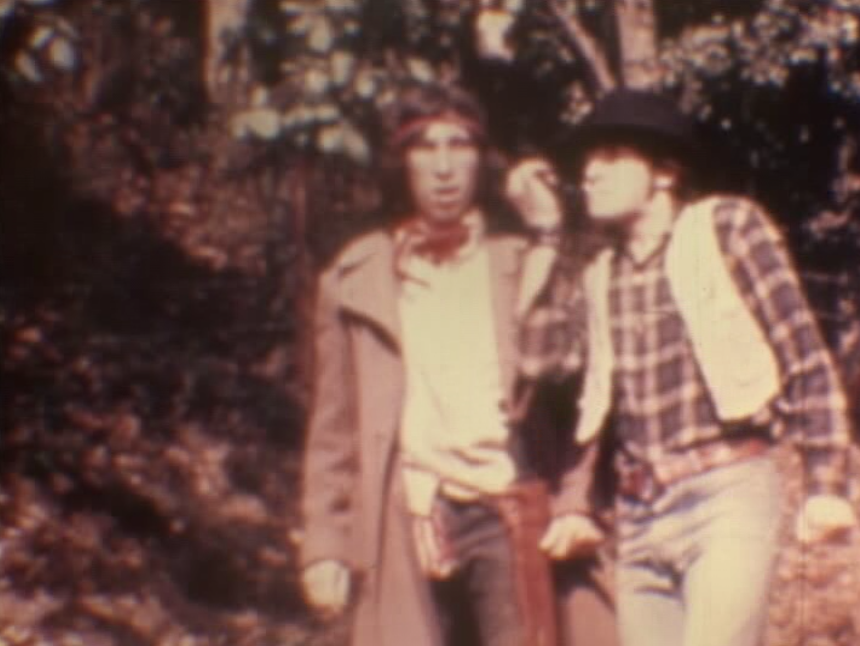 Date produced: 1970
Filmmaker(s):
Languages:
Spanish
Format:
Super8
Colour:
Colour
Sound Notes:
Unknown
Awards/Recognition:
Honours Mention at the First Independent National Film Contest, 1970.
Description:
"El título venía del juego de palabras con "West/Oeste" que da origen a "western". Alegaba la posición sureña de México en relación con el viejo oeste estadounidense y por eso se llamaba Sur. Al inicio de la película, sobre el título, una voz en off se aseguraba de explicarlo "Sur: Un western de acá de este lado"" (Vázquez Mantecón, 2012).

"The title is a game with the words "West/Oeste", that originate the term "western". It pleads the southern position of Mexico regarding the old United States west, and that is why it was called Sur [South]. At the beginning of the film, above the title, an off voice makes sure to explain it "South: A western from this side"" (Vázquez Mantecón, 2012).
Resources:
Vázquez Mantecón, Álvaro. El Cine Super 8 en México 1970-1989 . Filmoteca UNAM, 2012. Find this book in Filmoteca UNAM Docs


Locations:
Subjects:
Genre:
Form:
---