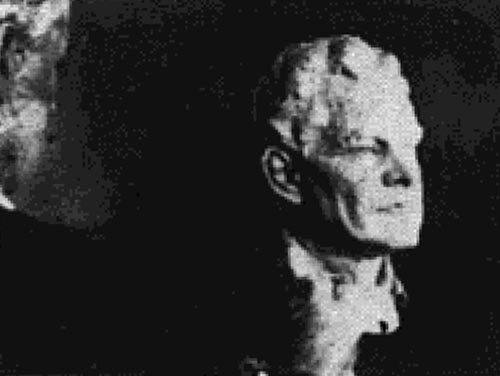 Date produced: 1965
Filmmaker(s):
Languages:
English
Format:
16mm
Awards/Recognition:
PSA Ten Best 1965
PSA MPD Golden Scissors Award sponsored by Charles J. Carbonero 1965
IAC Horace A. Rowe Trophy for the Best Documentary 1964
Description:
"Portrait in Bronze is an excellent documentary of the making of a bronze bust from the first sitting and the sculpturing in clay right on through to the finished product. The original was shot on Ektachrome commercial and the projection print is excellent in every particular - a large factor in the film's success. It received the MPD Golden Scissors Award for best editing of any film in the contest" PSA Journal, Sept. 1965, 50.
Resources:
The British Film Institute's entry on the film includes an email from Lewen Tugwell's daughter that states:
"The Release Date was November 15 1963 when it was first shown to the Camberley Art Club. According to my father's notes, it went on to win 'best documentary' in amateur film festivals in seven countries and at the Cannes Film Festival (presumably in 1964). D. Jack White, Director, was an amateur film maker from Camberley, Surrey. Maurice A.J. Tugwell was the scriptwriter. Donald Gray provided 'voice'. Cast members were Lewen Tugwell (sculptor) and Donald Gray (professional actor and subject of the sculpture)..."
Subjects:
Genre:
Repository:
Institute of Amateur Cinematographers Collection, East Anglian Film Archive
---