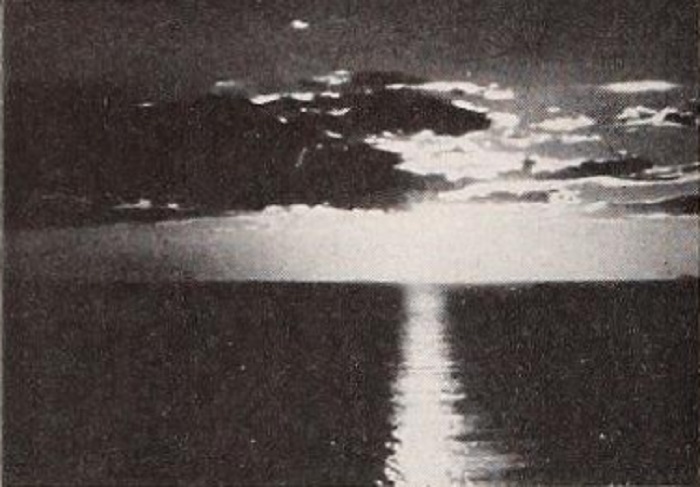 Date produced: 1942
Filmmaker(s):
Languages:
Length:
1500 ft
Format:
16mm
Colour:
Kodachrome
Sound Notes:
Silent
Sound:
With music on disc.
Awards/Recognition:
ACL Ten Best 1942 - General Class
Description:
"In the Beginning is a title that appears for the second time in these lists, for this film is a new version of a picture by the same name that was produced in 1935 by Fred C. Ells. The first picture was filmed in black and white when Mr. Ells was working in Japan, and the second picture was made in color in this country. In the Beginning tells, with extraordinary beauty, the story of Creation in the Book of Genesis, and it is climaxed by the creation of man and his works. It is a symphonic film of water, earth and of nature, graced by the cinematic skill and artistry familiar to all who have seen Mr. Ells's work. He has the gift of exquisite motion picture composition and distinctive choice of precise subject matter to which, in this picture, is added a unique control of color. Some of the scenes of birds forming moving patterns on the sand are astonishing, both in composition and in color effect. Back lighting, slow motion and the telephoto lens are tools that Mr. Ells uses frequently, but never for their obvious effect. They are but part of the magic by which he takes his audience back to the days of Creation." Movie Makers, Dec. 1942, 506.
Resources:
This is a colour film remake of Ells's 1935 In The Beginning.

Discussed by Ells in "Why Tackle an Epic?" (Movie Makers, March 1943, 89, 116-117). Many still images are shown.

The film was available in the American Society of Cinematographers' film library.
Subjects:
Genre:
Form:
Screenings:
Screened by the Los Angeles Cinema Club in 1943: Los Angeles, CA
Screened by the Syracuse Movie Makers Association in 1943 and 1946: Syracuse, N.Y.
Screened by the Utah Cine Arts Club in 1943: Salt Lake City, UT
Screened "widely [for] amateur groups" (Movie Makers, July 1952, 180) in Japan in 1952: Japan
---
Do you know where this film is? Get in touch with us at amdb@ucalgary.ca.