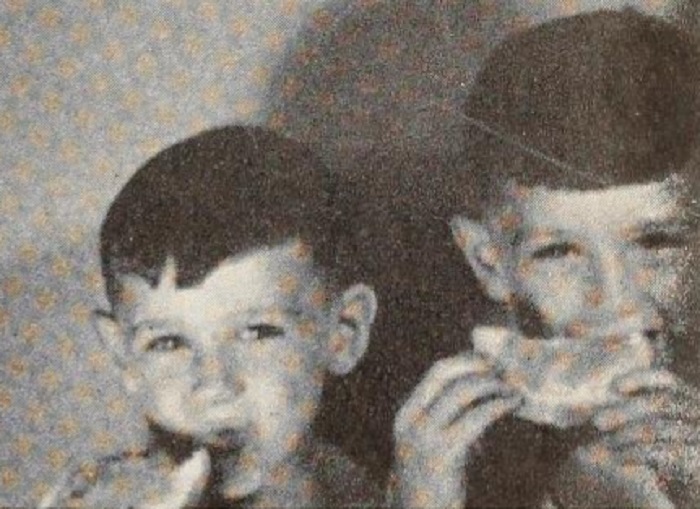 Identifier:
56508 (Source: National Film & Sound Archive)
Date produced: 1950
Filmmaker(s):
Languages:
English
Length:
700 ft
Format:
16mm
Colour:
Kodachrome
Sound Notes:
Silent
Sound:
With sound on tape.
Awards/Recognition:
ACL Ten Best 1952
Description:
"Going back to The Lord's Prayer for the title of his picture, A. T. Bartlett has produced a handsome, heart-warming and technically able documentary on the theme "Our Daily Bread." In it one follows the staff of life from the vast and golden wheat fields of Australia, through the harvesting and milling of the grain, into the baker's hands and onto my lady's table. Give Us This Day is intelligently planned, smoothly developed and suavely executed. A simple but satisfying narrative continually relates the subject — as it should be — directly to human needs, and a pleasant musical score rounds out the presentation. Especially to be commended is the minimum of footage used by Mr. Bartlett in reporting on this age-old activity of mankind." Movie Makers, Dec. 1952, 339.
Resources:
The film won top award in the 16mm. division of a Queensland Amateur Cine Society film contest in 1950 (Movie Makers, Oct. 1950, 386). It also won the Golden Cup Competition of 1950 sponsored by the Australian Amateur Cine Society (Movie Makers, Jan. 1951, 32).

This film is held by the National Film & Sound Archive of Australia.
Locations:
Brisbane, Australia (Filming)
Darling Downs, Australia (Subject)
Subjects:
Genre:
Form:
Repository:
National Film & Sound Archive of Australia
Screenings:
Screened by the Metropolitan Motion Picture Club in 1953: New York City, N.Y.
Screened by the Westwood Movie Club in 1953: Westwood, San Francisco, CA
---