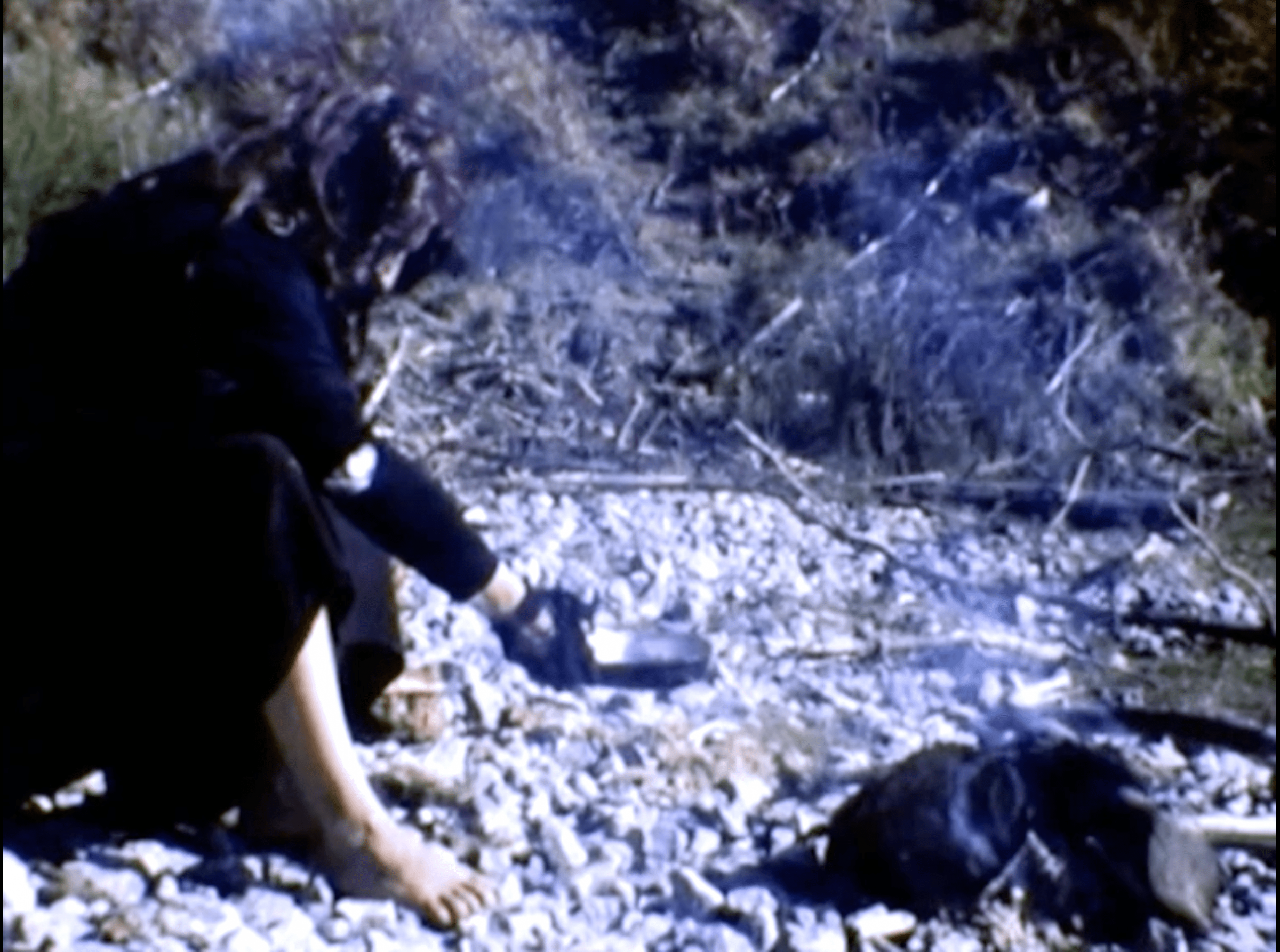 Date produced:
Filmmaker(s):
Production credits:
Languages:
Spanish
Format:
Super8
Colour:
Colour
Sound Notes:
Unknown
Awards/Recognition:
This film is part of the Basque Films Project.
Description:
Una mujer camina por el paisaje entre ruidos. Hace fuego para calentarse un poco de comida pero un sonido la invade. Se encuentra con un soldado muerto dentro del bosque.

A woman walks through a landscape while noises are heard. She makes a fire to warm some food but a sound overcomes her. She finds a dead soldier inside the woods.
Locations:
Club Affiliation:
Subjects:
Form:
Tags:
Repository:
Private Collection
---